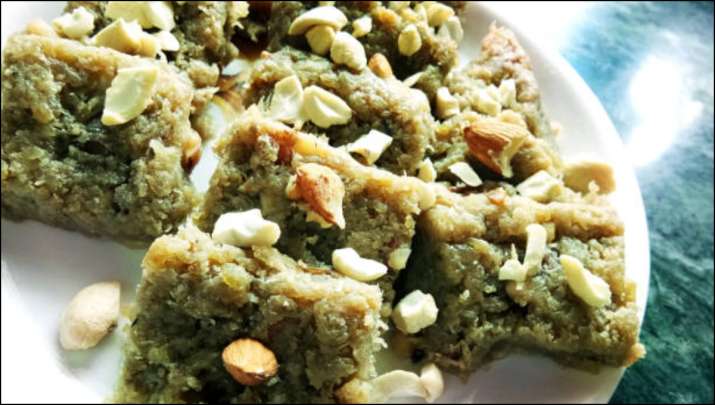 Highlights
Make bottle gourd barfi in just a few minutes
Correct method of making Lauki Barfi
Sweets Recipes Festivals have started and every festival is incomplete without sweets. Whether it is worship or any fast, it is necessary to indulge in sweets. In such a situation, the festival of Janmashtami is about to come. So why not make pure sweets at home on this day in just a short time. During worship and fasting, only sweets made at home should be consumed. Sweets coming from outside are adulterated and everyone avoids eating them during Vrak.
But now it will not happen. Today we have brought you an easy dessert made from a vegetable of the season. We are talking about bottle gourd barfi. Gourd is quite fresh in this season. In fact, there are many benefits of gourd. But beyond the benefits, today we will tell you how to make bottle gourd barfi according to your taste.
Angry Foods: By eating these foods, the mercury becomes high, people of hot mood keep distance
Ingredients for Lauki Barfi
1 cup grated bottle gourd

125 grams khoya

1/4 cup sugar

1 tsp ghee

1/2 liter full cream milk

1 teaspoon ground cardamom

bottle gourd barfi
Kitchen Tips: In the rainy season, take care of salt and spices like this, the taste will remain and the dampness will not come
How to make Lauki Barfi
To make lauki barfi, boil milk in a pan. After the milk boils well, add grated bottle gourd to it. Let the bottle gourd cook well with milk and keep stirring it in between. Let it cook on low flame for 15-20 minutes. Then add sugar to it and keep stirring it. Cook it till the bottle gourd absorbs the milk and the mixture becomes thick. When the bottle gourd soaks up the whole milk, then add khoya to it and mix. Then add ghee and powdered cardamom. After 5 minutes spread this mixture on a big plate. Keep in mind that the ghee should be applied well on the plate.
Spread the mixture well on the plate. Now keep it to cool down. After the temperature of the mixture becomes normal, keep it in the fridge. After 30 minutes take it out and cut it into small pieces. Also garnish with dry fruits. Your bottle gourd barfi is ready.
This is the easiest way to keep cut fruits fresh for a long time, they will remain fresh for many days.
Latest Lifestyle News