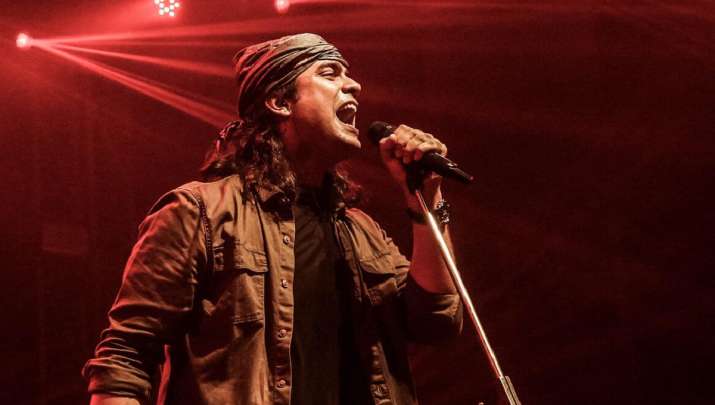 Highlights
There was a demand to arrest Zubin
#ArrestJubinNautyal trend
Know what is the reason for the protest
Arrest Jubin Nautiyal Trend:Jubin Nautiyal, who has given superhit songs like 'Raata Lambiyana', 'Dil Galti Kar Baitha Hai', 'Tum Hi Aana', 'Loot Gaye', 'Bewafa Tera Masoom Chehra', is now in trouble. #ArrestJubinNautyal seems to be trending on Twitter since last evening. Millions of people are demanding to arrest the singer with this hashtag. Let us tell you that Jubin Nautiyal has come under the target of troll army due to his next concert on Twitter. Let us tell you why #ArrestJubinNautyal is trending.
Suspicion of links with Khalistani organization
Actually, a music concert of Jubin Nautiyal has been organized in Houston, Texas in this month of September. The event is allegedly organized by an absconding accused who is associated with a banned Khalistani outfit. A Facebook post is going viral on the internet, in which a man named Rehan Siddiqui is seen praising Jubin Nautiyal. She wrote, "My favorite singer is coming to Houston. Waiting for a good show, let's officially start show time." Siddiqui continued, "Great job Jai Singh. Looking forward to your wonderful performance."
Organizer is absconding for 30 years
Let us tell you that Jai Singh, the organizer of Nautiyal's program, is absconding from India for the last 30 years. Jai Singh is accused of having links with the Khalistani organization and running a piracy cartel. It is alleged that Jai Singh is an absconding accused from India and has settled in the city of Fermont in the US state of California. He is wanted in several police stations of Chandigarh Police on serious charges of drug trafficking and video theft. He was also associated with the banned Khalistani organization in Punjab and has been providing logistical support to the Sikh separatist movement from Fermont. Jaising has been accused of cheating money in the gurdwara where he stayed.
Rehan Siddiqui is a Pakistani ISI agent
On the other hand, Rehan Siddiqui is accused of being a Pakistani ISI agent. In June 2020, Minister of State for Home G Kishan Reddy, in response to a letter to Mumbai MP Rahul Shewale, stated that the Union Home Ministry had blacklisted three people, including Siddiqui, on the recommendations of the Consulate General of India in Houston. In Kishan Reddy's 2020 letter, details have been written about Siddiqui.
Siddiqui deleted post
Following the outrage on social media, Rehaan Siddiqui deleted his Facebook post. The Houston event, where Jubin Nautiyal was to perform this year on September 23, 2022, has reportedly also stopped online ticket sales for the show. The hashtag #ArrestJubinNautyal went viral on social media amid the controversy.
Bollywood Wrap: Bipasha's baby shower, Raju Srivastava got fever, know every news
Zubin kept quiet
Playback singer Jubin Nautiyal has not made any statement in this matter yet, a tweet dated July 19 is still on his official page. Where in a tweet on July 19, singer Jubin Nautiyal announced his music tour of USA and Canada. He also shared the phone number of alleged Khalistani extremist Jai Singh and asked people to contact him for more details about the musical concert.
Mahabharat: Announcement of Dhansu webseries 'Mahabharat', eyes will be torn after seeing the grandeur
Latest Bollywood News