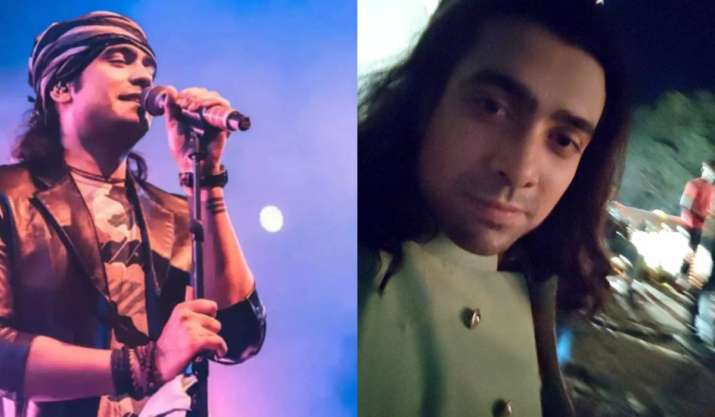 Highlights
Jubin Nautiyal was accused of sedition in social media users
Zubin tweeted saying don't pay attention to rumours
Jubin Nautiyal: Singer Jubin Nautiyal, who has won the hearts of millions of people with his singing, is currently in the discussion about his US concert. Actually, #ArrestJubinNautyal was trending on Twitter. Several social media users shared the poster of his concert, which has created a ruckus. Users tagged Zubin and started telling him a lot of lies. After which the rumor spread that his US tour has been cancelled. In this entire matter, Jubin Nautiyal has now given his response by tweeting.
Jubin Nautiyal said this by tweeting
Actually, a post on social media has claimed that a live concert of Zubin will be held in the US soon. Whose organizer Jai Singh is a wanted criminal of India. Users accused Jai Singh of supporting Khalistan. After this rumor, Jubin Nautiyal has shared a picture of himself on his Twitter account. He has also written, Hello friends and Twitter family, I am traveling and will be shooting for the whole next month. Don't be bothered by rumours. I love my country. I love you all.
What is the whole matter?
Let us tell you, on September 23, the poster of a concert of Zubin Nautiyal in the US is going viral on social media. In his concert, a person named Jai Singh is being told as the organizer of this event. The ruckus started as soon as Jai Singh's name came up and people started demanding the arrest of Jubin Nautiyal. Social media users say that Jai Singh is a wanted criminal.
Boycott Thank God: Ajay Devgan's film got bad eyesight, people got angry after seeing Lord Chitragupta among bold girls
Ranveer Singh dragged Deepika Padukone on stage in the middle of the event, the actress turned red in shame due to her husband's actions
Anupamaa: His girlfriend will come to Shah House to meet Toshu, will Kinjal become the second Anupama?
Krishnam Raju Passes Away: 'Bahubali' Prabhas broke the mountain of sorrows, this close friend passed away
Latest Bollywood News