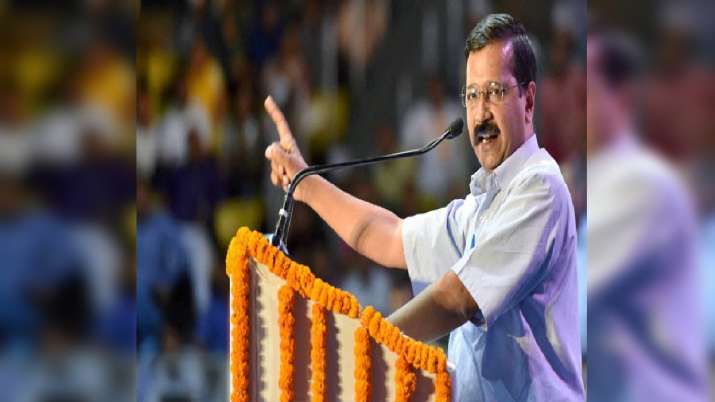 Arvind Kejriwal: Aam Aadmi Party (AAP) national convener and Delhi Chief Minister Arvind Kejriwal on Saturday attacked the Bharatiya Janata Party fiercely. The AAP alleged that the Vadodara Municipal Corporation sent bulldozers to demolish a person's property as he had given his plot on rent to the AAP national convener for the meeting. Criticizing the BJP for its "goondagardi", Chief Minister Kejriwal said that the people of Gujarat will give a befitting reply in the upcoming elections in the state. AAP claimed that Navneet Patel, the owner of a 'party plot', was targeted for renting out his property to the party (AAP).
'Notice given for illegal construction'
Municipal officials refuted the claim saying that the plot, located in Sama area, has already been served a notice for illegal construction in the parking area. The Gujarat unit of AAP on Saturday shared a video in which party volunteers are seen arguing with VMC officials who arrived at the plot carrying two bulldozers. Sharing the video, Kejriwal tweeted, "BJP bulldozers to demolish the property of Navneet Bhai, who gave us his plot in Vadodara to discuss education. Will this country run with such hooliganism? The people of Gujarat will give a strong answer with their votes.
misbehavior at vadodara airport
AAP national convener Arvind Kejriwal had recently claimed that a group of people who raised slogans in favor of PM Modi at Gujarat's Vadodara airport misbehaved with him. Kejriwal also claimed that BJP supporters never raise slogans against Congress leader Rahul Gandhi during his Gujarat visit. He alleged that the BJP and the Congress were "united" in abusing him and his party AAP. Delhi Chief Minister Kejriwal had said that when I landed at the airport in Vadodara, around 30-40 people started shouting 'Modi', 'Modi', 'Modi' in front of me. The situation in Gujarat is such that a big problem is going to come before the BJP.