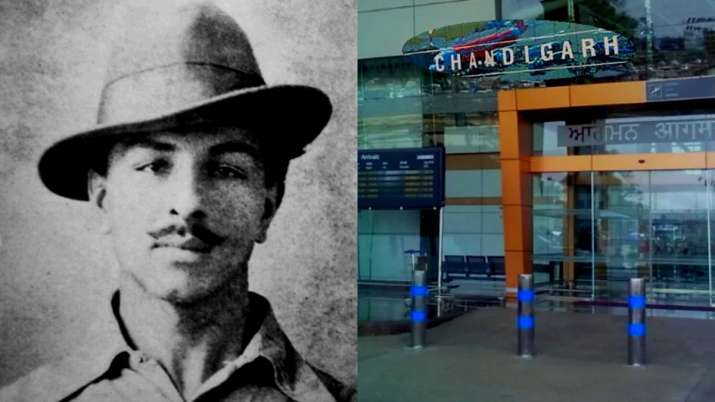 Highlights
Chandigarh airport now named after Shaheed Bhagat Singh
PM Modi announced in Mann Ki Baat
Another hero in BJP's court
Chandigarh Airport: In the fight for freedom heroes and great men, the opposition parties often accuse BJP of forcibly making other's heroes in their court. However, whether it is about Subhash Chandra Bose or Bhagat Singh that he is the hero of the country and no one can have any right over him. Yes, it is definitely that political meaning can be extracted from it. As it is being said now that by changing the name of Chandigarh airport to Shaheed Bhagat Singh, BJP wants to further strengthen its ground in Punjab and Haryana.
In fact, Prime Minister Narendra Modi said during his monthly radio broadcast 'Mann Ki Baat' on Sunday, "It has been decided that the Chandigarh airport will now be named after Shaheed Bhagat Singh. I thank Chandigarh, for this decision." I congratulate the people of Punjab and Haryana and the entire country." Talking on various topics during this time, PM Modi also talked about the transfer of cheetahs from Namibia to Kuno National Park in Madhya Pradesh.
'Cheetahs should be named according to tradition'
Modi said, "People from many corners of the country expressed happiness over the return of cheetahs. 130 crore Indians are excited and full of pride. A task force will monitor the cheetahs, on the basis of which we will decide when you can cheetahs." can see." Prime Minister Modi also invited suggestions for naming them. "I request people to share their views on this campaign and naming of cheetahs," he said. It would be great if the cheetahs were named according to our traditions. Also, suggest how humans should treat animals. Take part in this contest and you might be the first to see cheetahs.
Latest India News