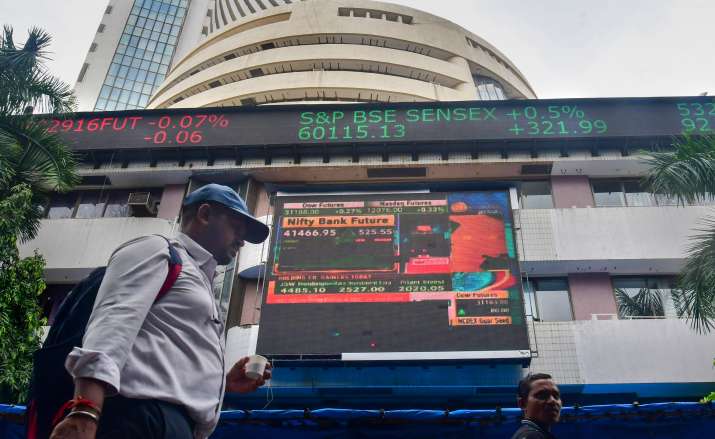 Highlights
This week the eyes of investors will be on macroeconomic data like IIP, retail inflation
Last week, BSE's 30-share Sensex gained 764.37 points or 1.33 percent.
Many important developments are going to happen this week, so there will be volatility in the market.
Outlook Next week: The direction of domestic stock markets will be decided by the quarterly results of Tata Consultancy Services (TCS) and Infosys this week. Apart from this, inflation and industrial production (IIP) data and global trends will also guide the market. Analysts have expressed this opinion. Analysts said investors will also be watching the movement of the rupee. The rupee has fallen to its lowest level against the US dollar at this time. Ajit Mishra, Vice President – Research, Religare Broking said, "This week market participants will be watching macroeconomic data like IIP, retail and wholesale inflation. The quarterly results of Bajaj Auto and HDFC Bank are also due during the week. Many important developments are going to happen next week regarding the market. Hence, volatility in the market will continue. Small investors should invest in the market with caution.
Investors' eyes will also be on these important figures
Mishra said the performance of US markets, the trend of foreign institutional investors (FIIs), currency and crude oil volatility will all be closely watched. Last week, the 30-share BSE Sensex was up 764.37 points or 1.33 per cent. Domestic stock markets were closed on Wednesday on the occasion of Dussehra. Apoorva Seth, Head, Market Perspectives, Samco Securities said that there are going to be several important developments this week. So there will be volatility in the market. "Markets around the world will be watching the details of the Federal Open Market Committee (FOMC) meeting, which is due this week.
Watch the inflation data of America and China
Global investors will keep an eye on US and China inflation data. On the domestic front too, WPI based inflation data will remain important." Seth said the quarterly results will begin with information technology (IT) companies. Vinod Nair, Head of Research, Geojit Financial Services, said, "The market focus will be on the quarterly results this week. Especially on the results of IT sector companies. Apart from this, the inflation data will also affect the direction of the market.
Latest Business News