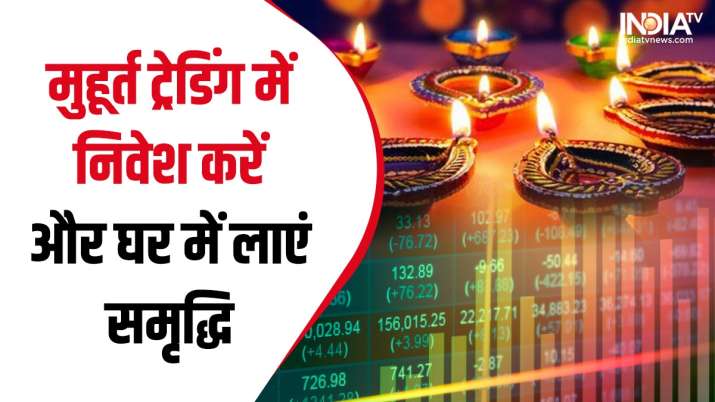 Diwali Muhurat Trading 2022 LIVE: Diwali Muhurat Trading 2022 LIVE: On the occasion of Diwali, Muhurat trading has got off to a great start. Today the Sensex and Nifty have opened up in an hour's trading. Sensex jumped 647 points to open above 59,950. At the same time, Nifty has also gained 192.15 points to reach 17,768.45 points. Almost all the indices including IT, Pharma, Auto, FMCG are seeing a rise. 25 out of 30 stocks included in the Sensex are trading in the green. Available in LT, BAJAJFINSV, HDFC, M&M, SBIN and DRREDDY.
Investors made profits in 7 out of 10 Muhurta trading
The Sensex has closed in the green in seven of the last 10 years in Diwali Muhurta trading, considered auspicious by Dalal Street investors. That is, investors have made profits in one hour of trading. Since 2012, there have been only three occasions in Muhurta trading in 2012, 2016 and 2017 when the Sensex has caused losses to investors. The year 2017 was the worst Diwali in the last decade with the Sensex losing 194 points while 2016 ended flat with a loss of just 11 points. At the same time, 2018 has been the best Diwali when the Sensex climbed 246 points.
How was the market last year
Last year, during the Muhurta trading on Diwali, there was strength in the stock market. If the Sensex gained more than 300 points, then the Nifty also closed after crossing 17900. The Sensex rose by 307 points and closed at 60079. At the same time, Nifty also closed at the level of 17917 with a gain of 88 points. There was good buying in Bank, Auto, Financial, FMCG, IT and Realty stocks.
Sensex crosses 66000 by next Diwali
Talking about Samvat 2078, a lot was seen in the stock market. During this, the Sensex and Nifty crossed 60,000 and 18,000. However, after that there was volatility in the market. Samvat 2079 will start with Muhurta trading today. Brokerage house ICICI Securities believes that Nifty can reach 19425 points by next Diwali. On the other hand, brokerage house Kotak Securities believes that the market may reach its new high by the end of Samvat 2079. Nifty 20 thousand and Sensex can go up to the level of 66 thousand.
Latest Business News