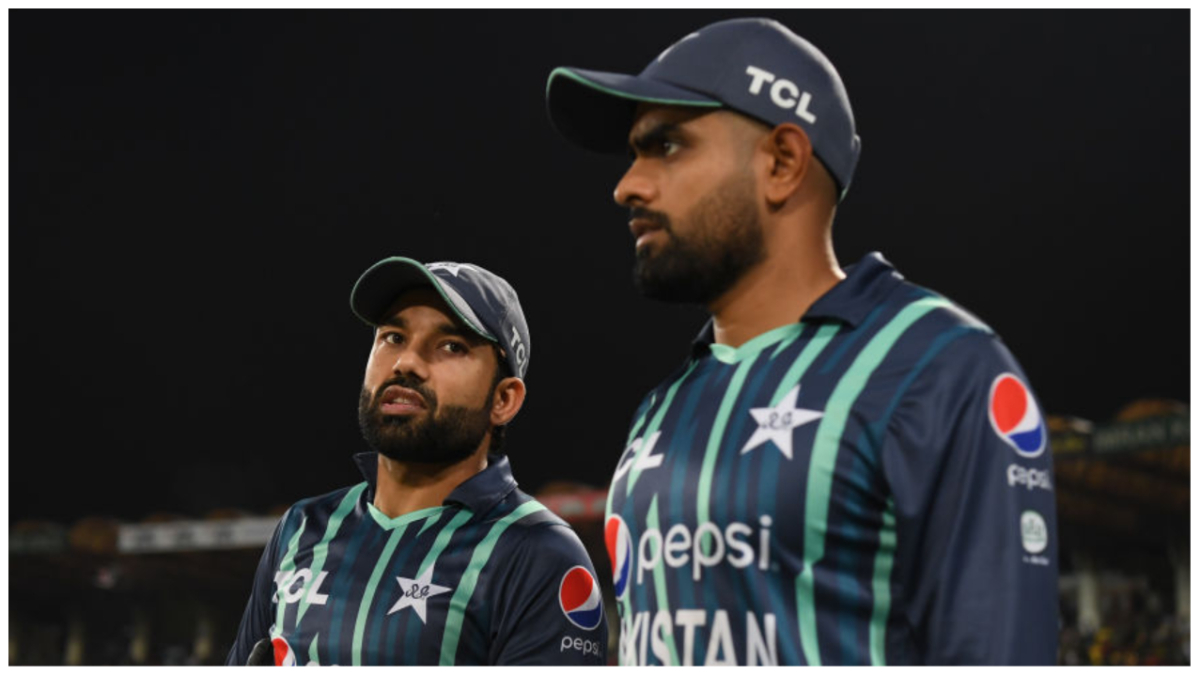 T20 World Cup 2022 Pakistan Cricket team Babar Azam and Mohammad Rizwan: The condition of the Pakistani team is slim so far in the T20 World Cup 2022. In the points table, the Pakistani team is currently fifth out of six teams and the road to the semi-finals is almost closed. Although the team is not officially out yet, it will need a big upset to reach the semi-finals. No one expected that the team would be eliminated from the first round. Because this is the same team, which went to the semi-finals in the last World Cup and also performed well. Meanwhile, former Pakistan players have also started criticizing the team. The Pakistani team will now face South Africa on Thursday, it will not be easy in any case. Meanwhile, now the picture has started coming to the fore and it has also been known that what is the reason for these big defeats of Pakistan.
Babar Azam and Mohammad Rizwan
Bad performance of Babar Azam and Mohammad Rizwan
Pakistan's captain Babar Azam, one of the best batsmen in the world and number one in the ICC T20 rankings for a long time, is going through poor form at the moment. But this time his bat is not ready to move. Babar Azam has scored only eight runs in the four matches played so far. When there was a match between India and Pakistan, Babar Azam was dismissed on the very first ball of Arshdeep Singh. After this, Babar Azam could only play an innings of four runs even against a team considered weak like Zimbabwe. When there was a match between Pakistan and Netherlands, Babar Azam could score only four runs in that too. The Pakistani team did win against the Netherlands, but Babar Azam did not have any contribution as a batsman in this. Now Pakistan has to face Bangladesh and South Africa, both these matches are not going to be easy for them. If Babar's form continues, then the team can lose the rest of the match.
Wasim Akram
Wasim Akram and Waqar Younis criticized fiercely
Meanwhile, not only Babar Azam, but his partner Mohammad Rizwan is also being criticized. Talking to a Pakistani channel, former fast bowler Waqar Younis had also said that even when Rizwan scores runs, why do we lose, what is the use of such runs. During the Asia Cup 2022, Rizwan became the number one batsman in the ICC T20 rankings, beating Babar Azam, who is still there, but Babar Azam has now reached number four. Babar Azam and Mohammad Rizwan's strike rate for scoring runs is also very low, which causes their defeat. Not only this, former Pakistan captain Wasim Akram had also said that he feels that Babar Azam sometimes plays for himself. Waqar Younis even called Babar Azam an insecure captain and made no mistake in targeting his ability. Although the cricket fans of Pakistan will be hoping that Babar Azam will come back in form and win both the remaining matches. At the same time, some such equations may also be thinking of making such an equation that how the Pakistani team can enter the semi-finals with numerical arithmetic, but it will be meaningless to expect it.
Latest Cricket News