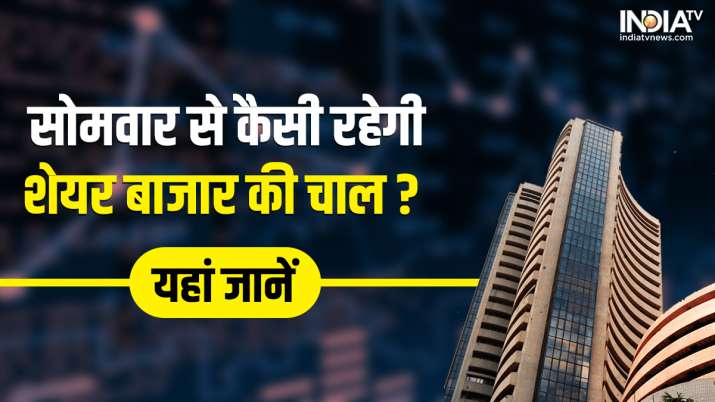 Stock Market next week: How will the Indian stock market move from Monday? Will the market continue to rise or will it fall? Which stocks are likely to rise? If you are looking for answers to these questions, then no need to worry. We are answering all your questions. Market experts say that from next week i.e. Monday, the Indian market can see a rise. The reason for this is the inclination of FIIs again towards the Indian market. Along with this, domestic investors are also investing money. That is, the market can move towards a new high.
What do market experts say?
Market experts say that the market move this week, the quarterly results of the companies, global cues and the movement of foreign fund investors are likely to decide the direction of the equity market in the coming week. This week, the business week will be shortened due to Tuesday being a holiday on the occasion of Guru Nanak Jayanti. Ajit Mishra, Research Vice President, Religare Broking Ltd. said, "Business activities will be limited to four days this week. Apart from quarterly results, macro-economic data like Index of Industrial Production will also come. Along with this, foreign capital trends and global economic data will also come. The performance of the markets will also decide the direction of the domestic market.
Keep an eye on the shares of these companies
"On the domestic front, the market will react to the quarterly results of companies such as BPCL, Coal India, Tata Motors, Eicher Motors, Hindalco and Mahindra & Mahindra," said Pravesh Gaur, Senior Technical Analyst, Swastika Investments Ltd. As far as company results are concerned, the country's largest bank SBI has earned the highest quarterly profit so far. State Bank of India on Saturday said its net profit on a standalone basis rose 74 per cent to Rs 13,265 crore in the July-September quarter. He said that apart from the company results, the inflow of foreign institutional investors (FIIs) is also playing an important role in deciding the direction of the market. The interest of FIIs has once again been born in the Indian market. Foreign investors, who had withdrawn from the Indian market for almost two months, made a strong comeback in the first week of November. During this period, foreign investors have bought Rs 15,280 crore in the Indian markets. Foreign investors remain buyers on hopes of a slight softening of the hardline interest rate hike in the US.
Last week recorded good growth
Last week, the Sensex gained 990.51 points or 1.65 per cent, while the Nifty gained 330.35 points or 1.85 per cent. Joseph Thomas, Head of Research, Emkay Wealth Management, said that despite a sense of stability in the markets, foreign developments will continue to influence the direction of business in the times to come.
Latest Business News