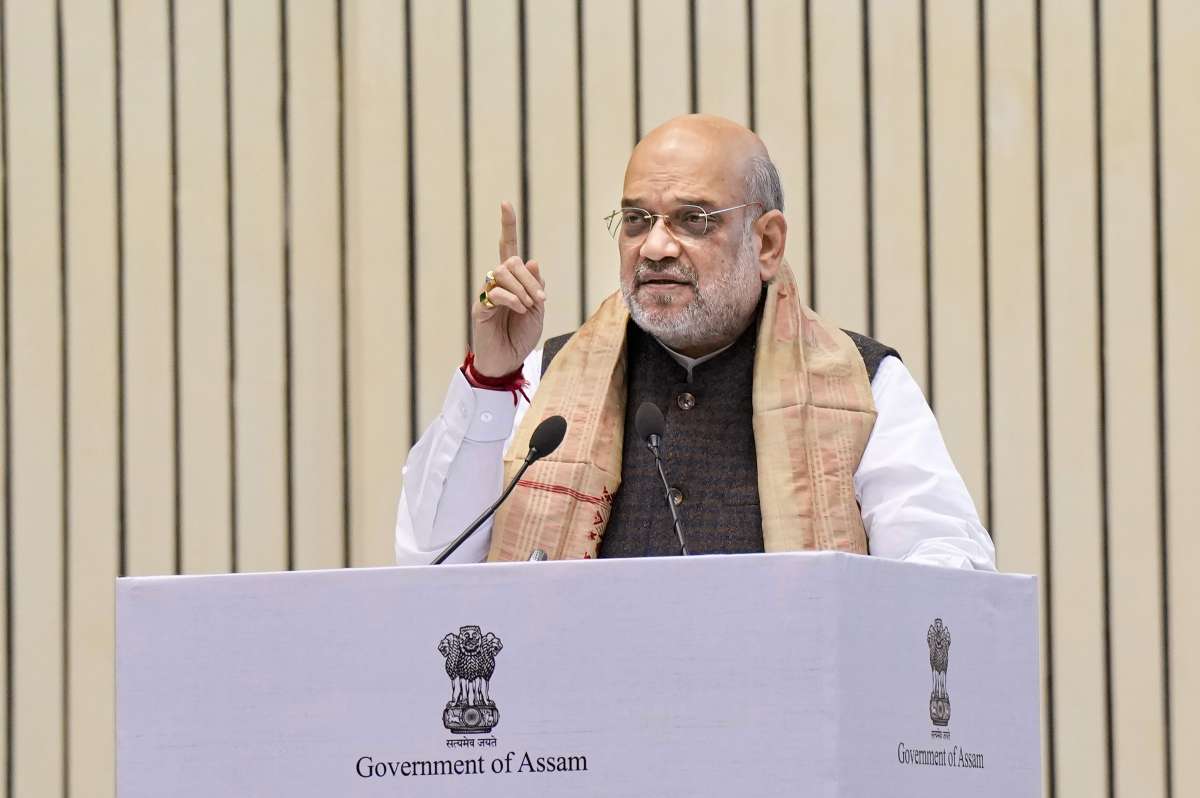 Delhi: Union Home Minister Amit Shah has launched a fierce attack against AAP leader Satyendar Jain. He on Thursday termed Aam Aadmi Party (AAP) leader Satyendar Jain's imprisonment as a Delhi government minister as shameful and said such things are unprecedented in public life. Some videos of Jain lodged in Tihar Jail have come to the fore, in which he is seen eating raw vegetables and fruits in his cell. In other videos, he can also be seen getting massages and other special amenities.
'You can't act so brazenly'
The Home Minister said at a program here, "I had also gone to jail and had resigned from the post of minister. Later, we fought in the court and the court said that it was a political conspiracy and the case is fake. If injustice has been done to you, take recourse to the law, or approach the court. You cannot act so brazenly.
'AAP' becomes accountable: Shah
Asked about Jain getting special facilities in Tihar, Shah said it should be answered by the Arvind Kejriwal-led Aam Aadmi Party whether these videos are genuine or not. Shah said, "If the videos are genuine then it becomes your responsibility. He should tell his jailed minister that you are not suspending him even after he is in jail. And while in jail, he is enjoying such facilities. I don't want to answer this question. He (Jain) is still a minister."
Latest India News