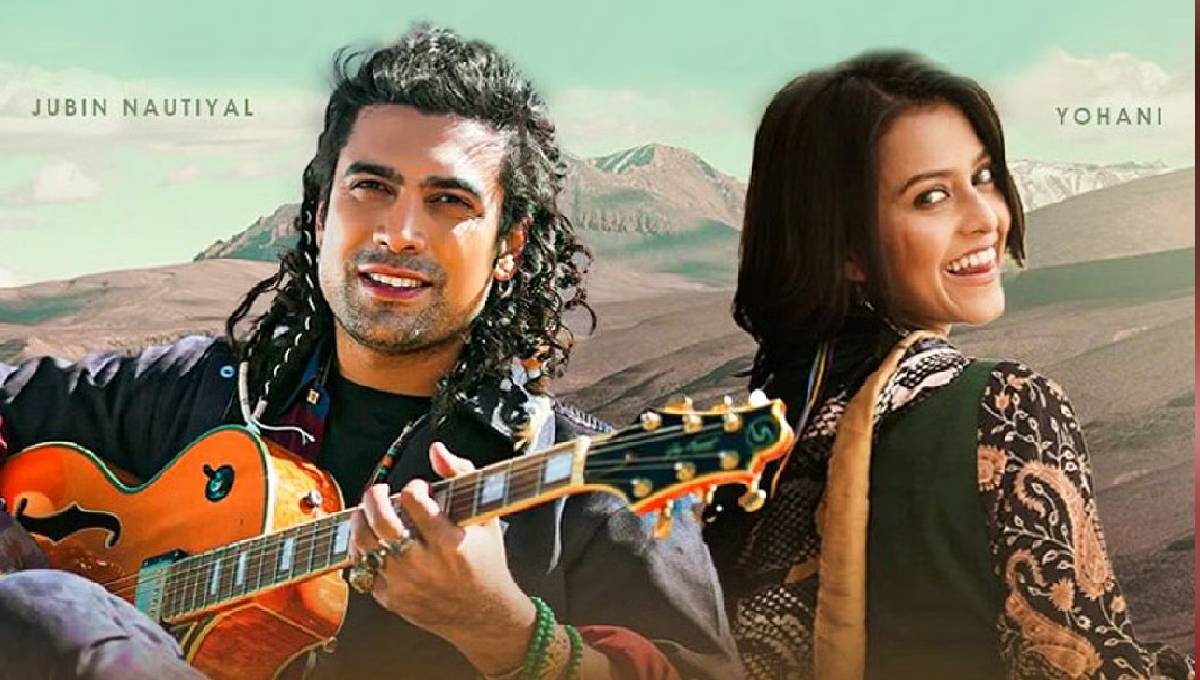 New Delhi: 'Manike' singer Yohani after making a strong debut in Bollywood is now rocking the music single. The second song 'Tu Samne Aaye' with Jubin Nautiyal has been released. This video is becoming fiercely viral as soon as it comes out. The new single 'Tu Samne Aaye' featuring Jubin Nautiyal and Yohani, produced by Bhushan Kumar, has taken the internet by storm.
Together again after 'Thank God'
The pair was very much liked in the song 'Manike' from 'Thank God'. Following which the duo is back with another peppy track which definitely deserves to be a part of your playlist. Music Composed by Rocky Khanna & Zubin, Lyrics penned by Rocky Khanna, Tu Samne Aaye is definitely a great song.
The beauty of the mountains seen in the video
The natural beauty of the mountains, the amazing look of Zubin and Yohani along with the caravan adds to the charm of the song. The music video of this song has been directed by Navjeet Buttar. The song is all the more special as it is Yohani's first Hindi single. Interestingly, Zubin and Yohani recently took a trip to Ladakh and it was during this time that both of them worked on this track and their onscreen and offscreen bond The friendship was worth seeing. The glimpse of the fun bonding they share is well reflected in this song.
Jubin Nautiyal says, "I belong to the mountains and going there to shoot for 'Tu Saamne Aaye' was nothing short of a magical experience. The beauty of this song lies not only in its picturesque visuals but also in the music I think Yohani and my voice blend very well together. I am sure people are going to love this song."
Yohani says, "This is my first ever Hindi single, I am happy that music lovers are loving it. Hope they will shower their love. The experience of shooting the music video of this song was amazing because Zubin and I are good friends, and I was very excited about it. So when we decided to make this song during our trip to the most beautiful place – Ladakh, I was all for it."
Anushka Sen will be seen in Korean film, completed first schedule of 'Asia'
Abhi toh hum zinda hain: The news of the demise of these Bollywood celebs went viral even before the death, the family members reacted
Latest Bollywood News