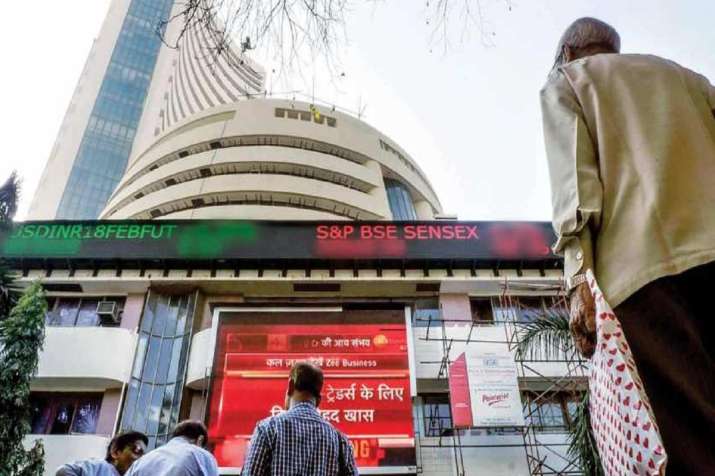 Monthly Expiry The stock market has made a strong start today. In early trade, the BSE Sensex is trading at 61,641.05 points, up 130.47 points. At the same time, the NSE Nifty has reached 18,304.05 points with a marginal gain of 36.80 points. Only 4 out of 30 stocks included in the Sensex are seeing a decline. The names of the stocks which declined are TATASTEEL, SUNPHARMA, TITAN and BHARTIARTL. If we look at the stocks included in Nifty 50, then 43 stocks are trading in green mark and 7 stocks are trading in red mark. Overall, the mood of the market is flat in the initial trading session. Due to the monthly expiry today, there can be ups and downs in the market. The news of Tata group buying bottled water company Bisleri saw a good rally in Tata Consumer shares today. Bank Nifty has created a new record in today's trade.
Global market also booming
The global market is also in a bullish trend. US markets closed strongly on Wednesday. The Asian market is also seeing a boom in today's early trade. The Indian market has also benefited from this. Today, for the third consecutive day, the Indian stock market is buzzing. Experts say that the Indian market is expected to continue to grow in the future. There is no possibility of a big increase in the interest rate from the Fed due to the low pace of inflation in the US. Its positive effect is being seen in the markets around the world.
There was an increase in Sensex-Nifty
The Indian market was on a rise for the second consecutive day on Wednesday. The BSE Sensex closed at 61,510.58 with a gain of 91.62 points, or 0.15 percent. At one point during the trading, it had climbed up to 361.94 points. The National Stock Exchange's Nifty also closed at 18,267.25 with a gain of 23.05 points, or 0.13 percent. Vinod Nair, Head of Research, Geojit Financial Services, said domestic equity markets remained cautiously positive as global trends turned positive. Foreign institutional investors (FIIs) sold shares worth Rs 789.86 crore on Wednesday, according to stock market data.
Latest Business News