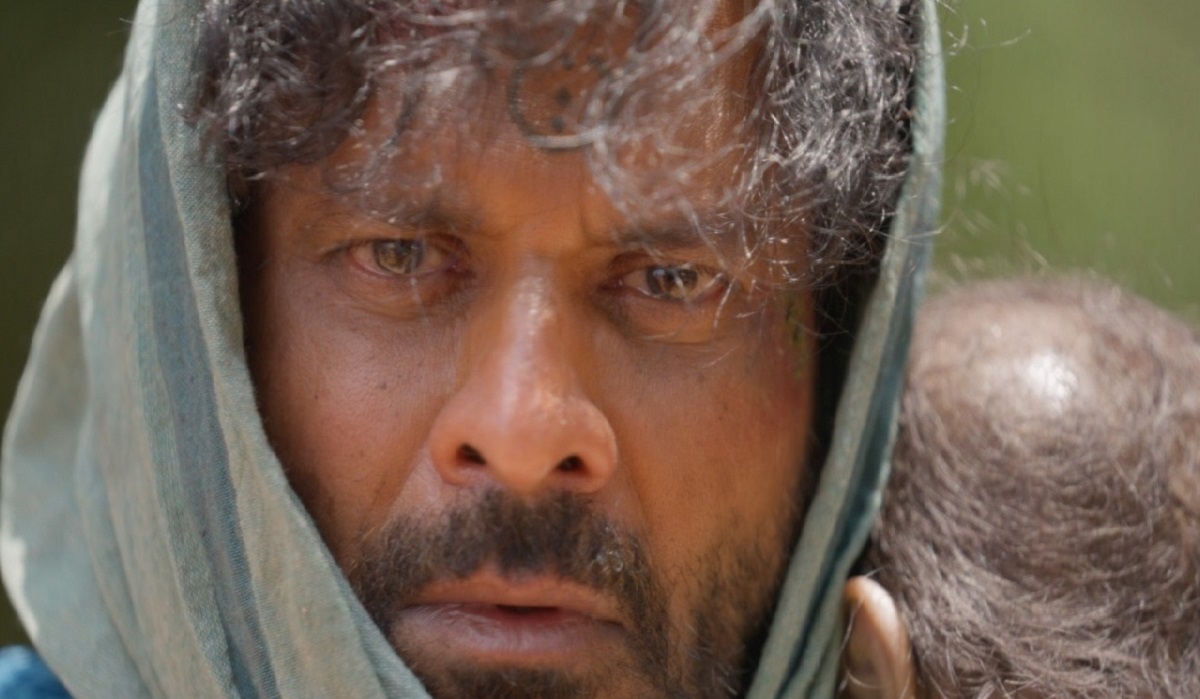 Joram First Look: Bollywood actor Manoj Bajpayee is not dependent on any introduction. Manoj Bajpayee, who ruled the hearts of the audience with films and web series like 'Gangs of Wasseypur', 'Family Man', is in limelight these days for his upcoming film 'Zoram'. Manoj Bajpayee's first look has been released from the film, in which his strong style is visible. The film 'Zoram' was recently selected in India's Film Bazaar Recommend (FBR) strand.
Also read: Box Office Collection: 'Drishyam 2' beats 'Bhediya', collection of films like this on Monday
Manoj Bajpayee said of the film, "'ZORAM' comes up with a very unique concept! This is my third collaboration with both Zee Studios and Devashish Makhija and I must say that both of them have raised the bar with their courage and creativity." We have shot in very difficult locations and this would not have been possible without the tireless efforts put in by the studio and production team! Working on this was a real treat, now that our film has become the choice of the film market, So I'm quite stoked!"
IFFI jury head calls 'The Kashmir Files' 'propaganda', Anupam Kher-Ashok Pandit hits back
Shariq Patel, Zee Studios further added, "It is heartening that Indian content is getting its due recognition in the global entertainment circuit. And we at Zee Studios are excited to take this milestone forward. Devashish, Anupamaa and the entire cast And the crew of 'Zoram' has put their heart into making this thriller. In fact, Devashish is an award-winning director and knows his way to tug at the heartstrings of the audience. The story is captivating and needless to say, Manoj Bajpayee Has proved his mettle again."
Zoram's writer-director, Devashish Makhija further added, "Zoram is my third collaboration with Manoj Bajpayee. Our previous National Award winning film – Bhonsle – also started our journey in the co-production market with the film industry. And then 40 Festival, and won the APSA Award, before becoming a sleeper hit on OTT in 2020. Zoram has also made its world debut on FB this year at the prestigious Film Bazaar Recommendation Showcase. International film festival programming and curation community The bond of appreciation and interest in our film that has arisen between us is something I haven't experienced before."
Arjun Kapoor's sister Anshula Kapoor is on vacation with this mystery man in Goa, know whom she is dating!
Zoram Producer Anupama Bose said, "It was a matter of pride when my first film as a producer was selected for the prestigious Film Bazaar Recommendation section in the viewing room at NFDC's Film Bazaar. This year our film Zoram has been discussed and admired internationally, nationally and in the diaspora, making all the ongoing hard work and sleepless, endless hours the film festival, curation, marketers and community of makers have been able to generate completely worthwhile. A certain sense of relief "Feel that we have been able to honor the trust that Zee Studios has placed in us as a new production house. We are hopeful that this will give our film the push it needs to start our film festival and international tour." is needed. And ultimately reach the audience everywhere."
Latest Bollywood News