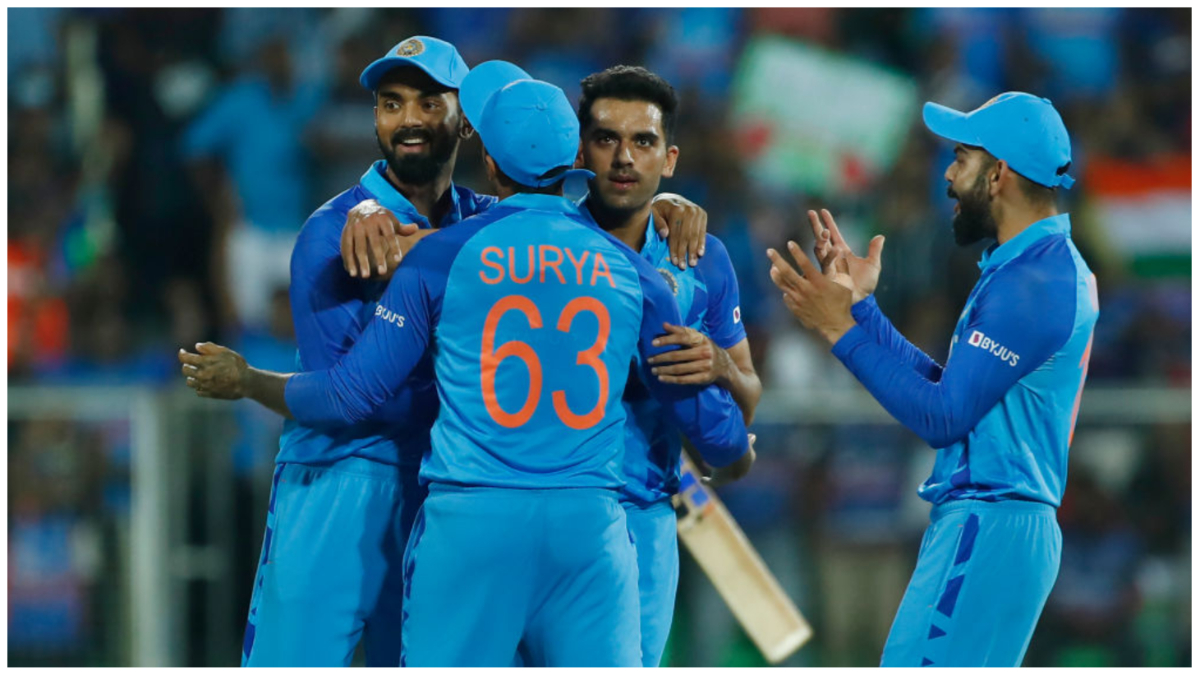 IND vs BAN ODI Series: Team India's tour of Bangladesh has not been anything special so far. The Indian team lost the very first match of the series against Bangladesh, considered weak. Winning and losing is a part of the game, it happens all the time, but it is also difficult for the Indian team that from the beginning of the series till now, the Indian players are continuously getting injured and injured. In the second match of the series, while Team India was fielding, captain Rohit Sharma got injured while trying to take a catch at slip and had to go back. Later he also had to be admitted to the hospital for X-ray. The problem did not end here. When Team India was bowling, there was another setback at the same time. There is still one more match left in the series. Team India is trailing in the series and the problem may increase further in the upcoming match.
Deepak Chahar
Deepak Chahar suffering from hamstring
When Team India was bowling, there was a problem with fast bowler Deepak Chahar, later it was found that he had a hamstring problem. That's why he could not even complete his quota of ten overs. Deepak Chahar bowled only three overs and gave 12 runs during this, but he did not get any wicket. It was a good thing that the Indian team had entered the field with six bowling options, so Akshar Patel was made to bowl seven overs. It is not sure whether Rohit Sharma and Deepak Chahar will be available for the next match or not. The Indian team has a lot of options, so even if they don't play, a good playing XI will be made very comfortably.
Rohit Sharma
Team India players are constantly getting injured.
Even before the Bangladesh series started, fast bowler Mohammed Shami was injured, so he was ruled out. Umran Malik was included in his place. On the day of the first match of the series, it was known that Rishabh Pant was also injured, so he was also ruled out. After this the news also came that there is some problem with Kuldeep Sen also. Now almost a similar incident has happened with Rohit Sharma and Deepak Chahar. The ODI series will end after one match, but there are some of these injured and injured players who are also part of the Test series. The series of two Test matches is also important because by winning both the matches, the Indian team wants to keep its way open to go to the final of the World Test Championship. It should be expected that all the players recover soon and are seen playing back.
Latest Cricket News