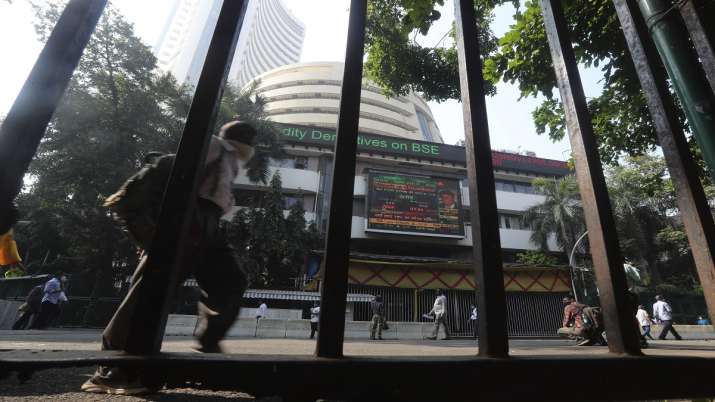 The stock market remained volatile throughout the day amid apprehensions of increase in the repo rate by the Reserve Bank and reduction in the growth rate. The decision of the Reserve Bank of India (RBI) to increase the policy interest rate by 0.35 percent led to a sell-off in the domestic stock markets on Wednesday and the Sensex closed down 215 points for the fourth consecutive trading day. Traders said apart from selling in shares of Reliance Industries, Bajaj Finserv and Tata Steel, foreign investors also turned away due to the fall in the domestic markets.
Domestic markets were also affected by a weak performance in Asian markets. BSE's 30-share benchmark index Sensex fell 215.68 points, or 0.34 percent, to close at 62,410.68 points. This was the fourth consecutive session of decline in the Sensex. Similarly, the NSE index Nifty also declined by 82.25 points, or 0.44 percent, and closed at 18,560.50 points.
Among the companies included in the Sensex, NTPC lost the most by two percent. Apart from this, shares of Bajaj Finserv, IndusInd Bank, Tata Steel, Reliance Industries and Sun Pharma were also in the red. On the other hand, Asian Paints, Hindustan Unilever, L&T, Axis Bank and ITC gained.
The RBI's decision to increase the repo rate by 0.35 per cent had a significant impact on the performance of the Indian markets. RBI has expressed its intention to control inflation behind the rate hike for the fifth consecutive time since May. In other markets of Asia, there was a strong decline in the indices of Shanghai, Hong Kong, Seoul and Tokyo.
Europe's stock markets were trading with gains in the afternoon session. Meanwhile, international oil benchmark Brent crude declined by 1.56 per cent to trade at $78.11 per barrel. As far as Foreign Institutional Investors (FIIs) are concerned, they have been selling continuously for the last few days. FIIs sold shares worth Rs 635.35 crore on Tuesday, as per the available data.
Latest Business News