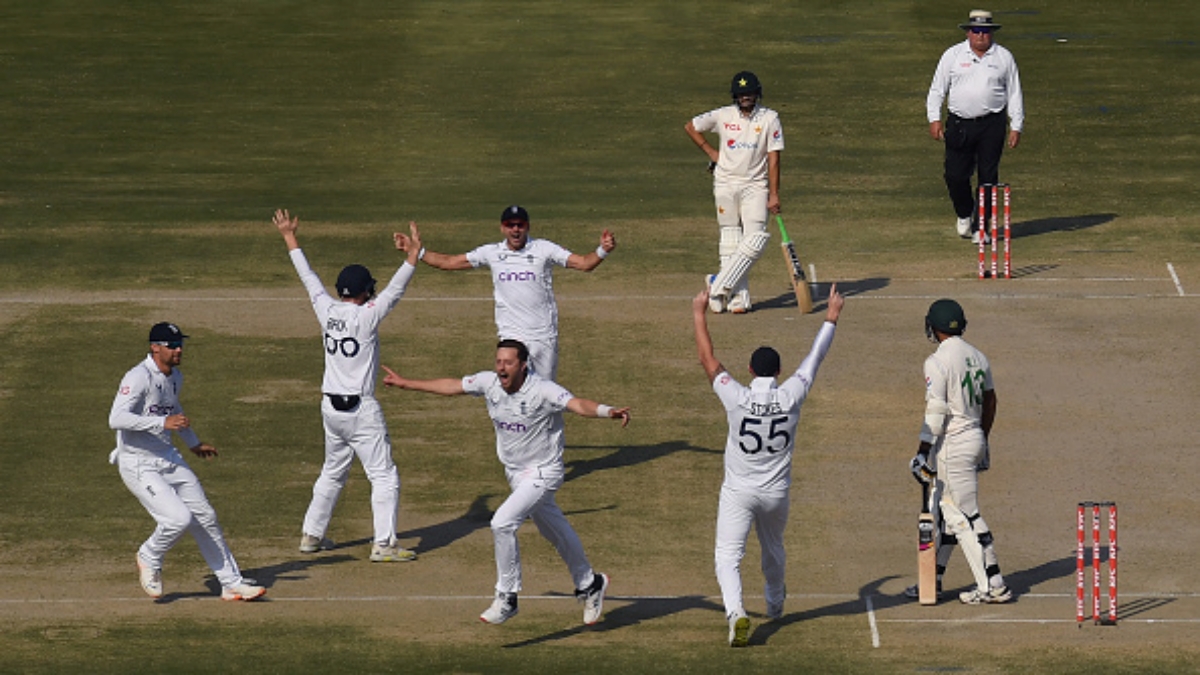 Pakistan's problems are not taking the name of reducing. The Pakistani team has already lost the Test series against England under the captaincy of Babar Azam. They were defeated by 26 runs in the second Test in Multan, after which they went 0-2 in the series from where it is impossible to equalise. Immediately after this decision, the actions of the Pakistan Cricket Board (PCB) related to the series have also been exposed. The way he planned the start of the series, the ICC has called it wrong. In the first Test in Rawalpindi, the way Pakistan planned to play the game according to their mind, the ICC referee has gone mad. The double whammy for the Pakistani team is that despite this they got defeated in the first test.
Rawalpindi pitch fined
The ICC on Tuesday termed the pitch in the first Test between England and Pakistan in Rawalpindi as below average, which did not provide any help to the bowlers. Seven centuries came in that match, and England won by 74 runs after scoring 5506 runs on four wickets on the first day. England scored 657 runs for four wickets in the match. This pitch made by the Pakistani curator is being criticized. The Rawalpindi Stadium stadium has also suffered a demerit point. Please tell that within eight months, the stadium has been given demerit points for the second time.
Rawalpindi Stadium got demerit points for the second time
Pakistan vs England Test Series
The pitch in the first Test between Pakistan and Australia in March was also rated as below average. According to the media advisory issued by the ICC, "The pitch at the Rawalpindi Cricket Stadium has been rated by ICC Elite Panel match referee Andy Pycroft as below average. One demerit point was imposed on this under the ICC pitch and outfield monitoring process. Pycroft said in his assessment, "The bowlers did not get any help from this pitch. This is the reason why the batsmen scored fast and a lot. The pitch didn't even break during the match.
Pakistan lost on a pitch suggested by PCB,
England beat Pakistan 2-0 in Test Series with one match to go
Explain that if the pitch is below average, the stadium has to face one demerit point, while three and five demerit points are applied if the pitch is declared bad or unfit. A total of five demerit points means the ground cannot host international cricket for one year, and a total of 10 demerit points leads to a two-year suspension. It is important to know that only the cricket board of the host country prepares a pitch. It is obvious that the nature of the pitch at Ravpindi must have been prepared according to the suggestion of the Pakistan Cricket Board (PCB). Means PCB can also be considered guilty for Pakistan's defeat and demerit points on the stadium.
Latest Cricket News