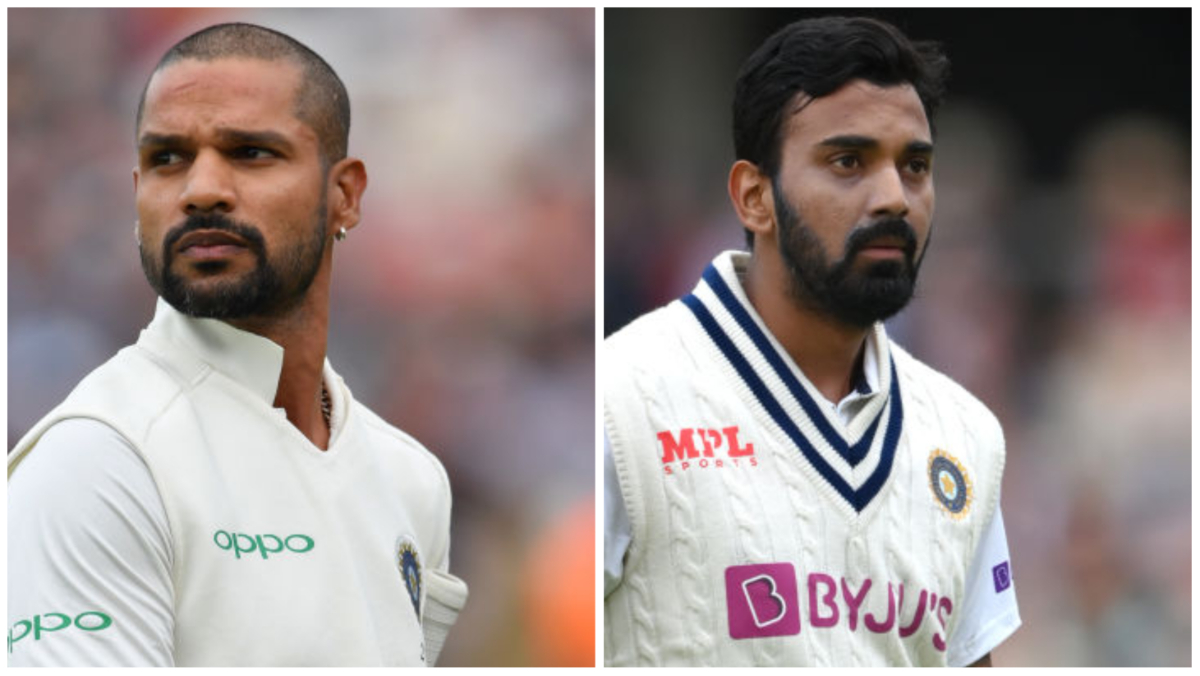 KL Rahul vs Shikhar Dhawan in Test Cricket: The first match of the two Test series between India and Bangladesh has started from today. Now the first day's play is over. Team India captain Rohit Sharma has been ruled out of the first Test due to injury, so the command of the team has been given in the hands of KL Rahul. When the Indian team was announced for the series, KL Rahul was the vice-captain, but now that Rahul is the captain, the responsibility of the vice-captaincy has been given to Cheteshwar Pujara. Meanwhile, KL Rahul returned to the pavilion after getting out cheaply today. He faced 54 balls and could only score 22 runs during this period. Meanwhile, Shikhar Dhawan is now running out of Tests. It is believed that Shikhar Dhawan may not be able to return to the Test team now, but even after the flop performance, KL Rahul is not only the vice-captain of the team, but is also captaining it now. But you should look at the Test performance of both these players. Where Shikhar Dhawan is seen ahead of KL Rahul.
Shikhar Dhawan
How is Shikhar Dhawan and KL Rahul's performance in Tests?
First of all let's talk about Shikhar Dhawan. Dhawan played his last Test in September 2018, after which he was forgotten in Test cricket. But before that Shikhar Dhawan batted in 58 innings of 34 Test matches. Shikhar Dhawan scored 2315 runs during this period and his average was 40.61. Shikhar Dhawan has scored seven centuries and five half-centuries. His strike rate has been 66.94. Anyway in test cricket average is more important, strike rate doesn't matter much. His highest score is 190. After this, now let's talk about KL Rahul. KL Rahul is still playing and captaining. So far he has batted in 74 innings of 43 matches. He has 2547 Test runs to his credit. His average is 35.37, which is much less than Shikhar Dhawan. And his strike rate is 52.70. He has scored seven centuries and 13 half-centuries during this period. KL Rahul doesn't even have a double century in Tests, but he missed it by one run when he scored 199.
KL Rahul
KL Rahul has three more Test innings left this year
The comparison of the figures of these two can also be correct because Shikhar Dhawan not only opens the Test for the Indian team, but also KL Rahul is often seen opening. If we look at the figures that we have told you, then it is known that if KL Rahul is playing for the Indian team, then Shikhar Dhawan should also be in the team. Yes, it is another matter that Shikhar Dhawan is now 37 years old and KL Rahul is only 30 years old. But you also have to keep in mind here that Shikhar Dhawan has not played a single Test match for the last almost four years. It has to be seen how KL Rahul performs in the remaining three innings of the series.
Latest Cricket News