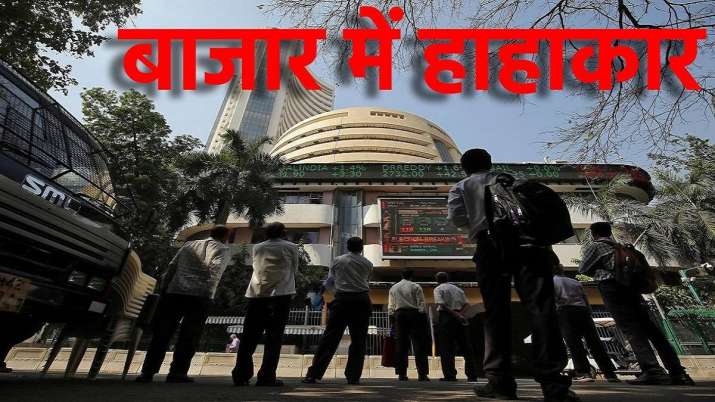 weekly expiry All-round selling dominated the stock market on Thursday. Due to this, the BSE Sensex lost 878.88 points and closed at 61,799.03 points. Similarly, the NSE Nifty also closed at 18,414.90 points with a big fall of 245.40 points. With this, Nifty broke its important support of 18,5000. Let us tell you that on Wednesday night, the interest rate was increased by 0.50 percent from the US Fed. The Fed has indicated further hikes. Interest rates in the US have reached a 15-year high. This had a bad effect on the investors of the market. Due to this, all-round selling was seen in the market. Of the 30 Sensex stocks, only NTPC and Sun Pharma gained momentum. The remaining 28 stocks closed in the red mark.
3 lakh crore of investors drowned
Investors have suffered huge losses due to heavy selling in the market. In fact, at the close of December 14, the market capitalization of companies listed on BSE was Rs 2.91 lakh crore, which came down to Rs 2.88 lakh crore at the close of the market on December 15. In this way, investors lost Rs 3 lakh crore in one stroke.
Latest Business News