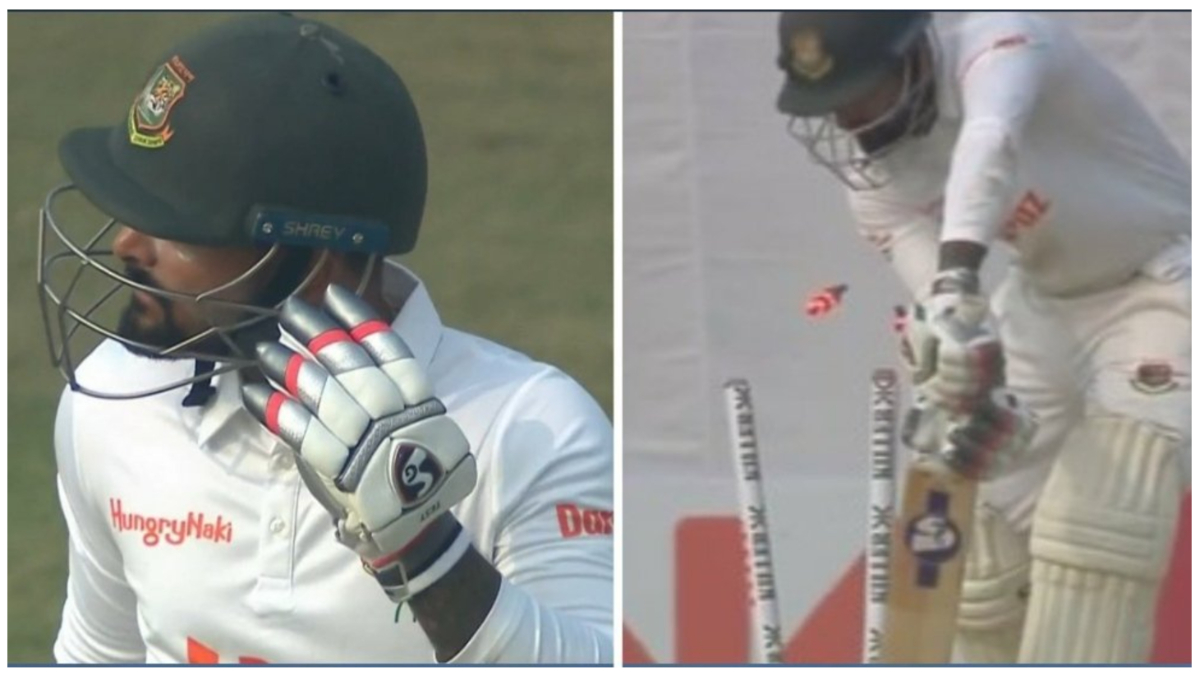 Mohammad Siraj vs Litton Das: The first match of the two-Test series is being played between India and Bangladesh. Today is the second day of the first test. By the second day, the Indian team had scored 404 runs losing all their wickets. After this came the batting of Bangladesh. Team India's fast bowlers quickly dropped Bangladesh's early wickets and pushed the team into trouble. During this, there was some talk in gestures between fast bowler Mohammad Siraj and Bangladesh batsman Liton Das. First Liton Das acted and then on the very next ball, Siraj clean bowled Liton Das. This was the first incident of this match, when the players of both the countries were seen face to face. However, it was good that the matter did not become serious and was resolved.
Mohammad Siraj and Liton Das came face to face
Actually Mohammad Siraj came with the 14th over and Liton Das was in front. Siraj bowls at 140 kmph, Liton Das plays it down the gully, but gets no runs. After this, it seemed that Siraj had said something to Liton Das, but Liton Das made such a gesture that he could not hear anything. Liton Das was seen saying what are you saying. After that the matter came to an end. The very next ball of the same over i.e. the second ball of the over was again bowled by Siraj at a speed of 141 kmph. Before Liton Das's bat could come in front and play the ball, the ball had blown the stumps. Liton Das seemed to have lost his concentration on the last ball and hence his game was affected. Whenever Siraj takes a wicket, he celebrates in his own style by keeping his finger on his lips. In the joy of this wicket, former captain Virat Kohli also made such a gesture as if he could not hear anything. Liton Das faced 30 balls before getting out and could only muster 24 runs for his team. Five fours were also included in this. After this, Siraj also dismissed Zakir Hasan and made Bangladesh's condition thin.
Mohammad Siraj is bowling deadly
Mohammad Siraj is looking very dangerous today. He has bowled nine overs so far and has given away 11 runs to three players. At the same time, Umesh Yadav also took one wicket. It was Siraj who started the blow to Bangladesh. When he took the first wicket on the very first ball. After this Umesh Yadav took one wicket and after that Siraj took two more wickets. Bangladesh team is in trouble after losing four wickets and the team will have to work hard to reach the score of Team India.
Latest Cricket News