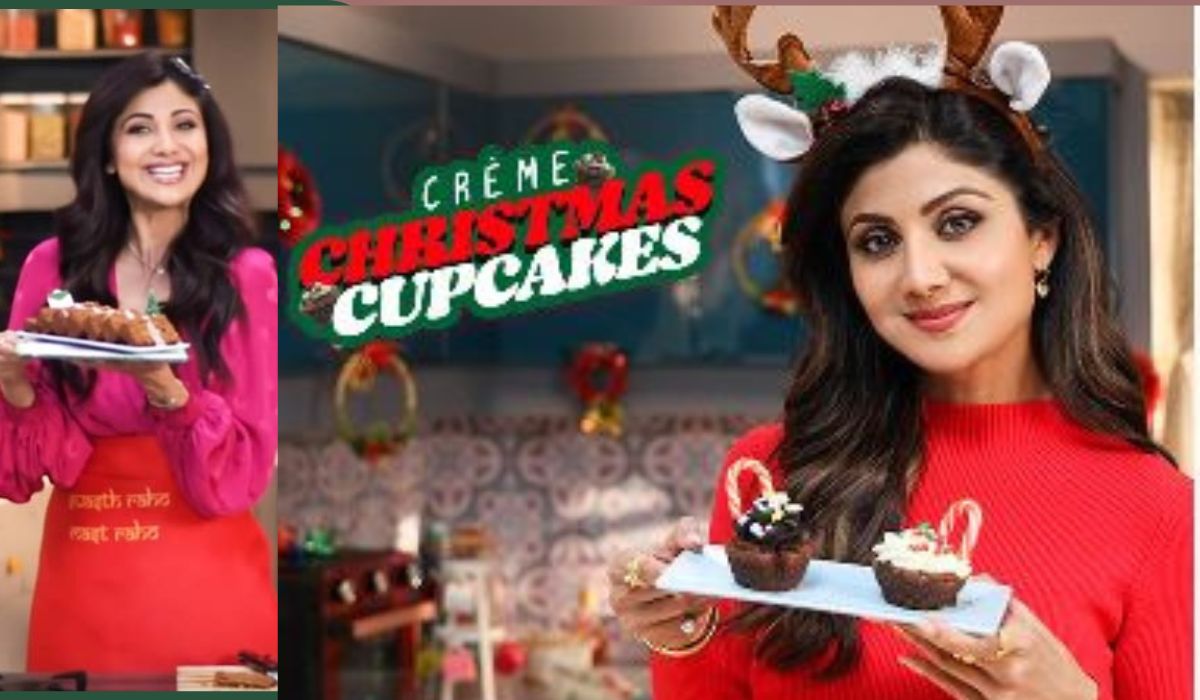 Christmas 2022 is round the corner and its vibes start coming from the beginning of December itself. In such a situation, the decoration of houses and the way of eating food changes slightly. In such a situation, most people pay attention to the baking of cakes and cupcakes. Recently Bollywood actresses were also seen doing this work. Bollywood actress Shilpa Shetty shared a video on Insta in which she was seen making Christmas cupcakes. Not only this, he also shared the method of making it i.e. the recipe. The special thing is that this cake is very healthy in terms of health.
This is how actress Shilpa Shetty made Christmas cupcakes with jowar flour
Actress Shilpa Shetty used jowar flour to make this cupcake. for this he
Butter spread
-Sugar
-yogurt
-sorghum flour
-almond flour
-cocoa powder
-baking powder
-Baking soda
-Salt
-Vanilla essence
-White Chocolate
Used dark chocolate.
Give Pachranga soup made of these 5 vegetables to children, it will prevent cold and stomach problems
Cupcake recipe
Actress Shilpa Shetty worked in 2 phases to make cupcakes. First they made the cupcakes and then prepared the frosting to decorate them. For this
First put butter spread in a pan.
-mix sugar
Add yogurt or curd.
Beat everything well.
After this add jowar flour and cocoa powder to it.
-mix milk
-Vanilla essence
Add salt.
Beat everything well.
Now pour it into the cupcake mould.
Cook in oven for 25 minutes.
Now take it out and let it cool down.
Now prepare frosting to decorate it from above.
For this, mix milk in both white and dark chocolate and thicken it.
Now put the thick batter of both of them in the fridge for some time.
Now decorate the cake with it.
Eat these 4 things made of raw turmeric in winter, along with increasing immunity, you will get relief from chronic bone pain.
Cupcake benefits
The benefits of eating jowar cupcakes are many. Actually, it is gluten free in the first place, so it can be eaten by weight loss people and even diabetic patients. Apart from this, it is also healthy for the stomach and is helpful in keeping the digestive system healthy. Also, it does not affect the bowel movement like flour.
Latest Lifestyle News