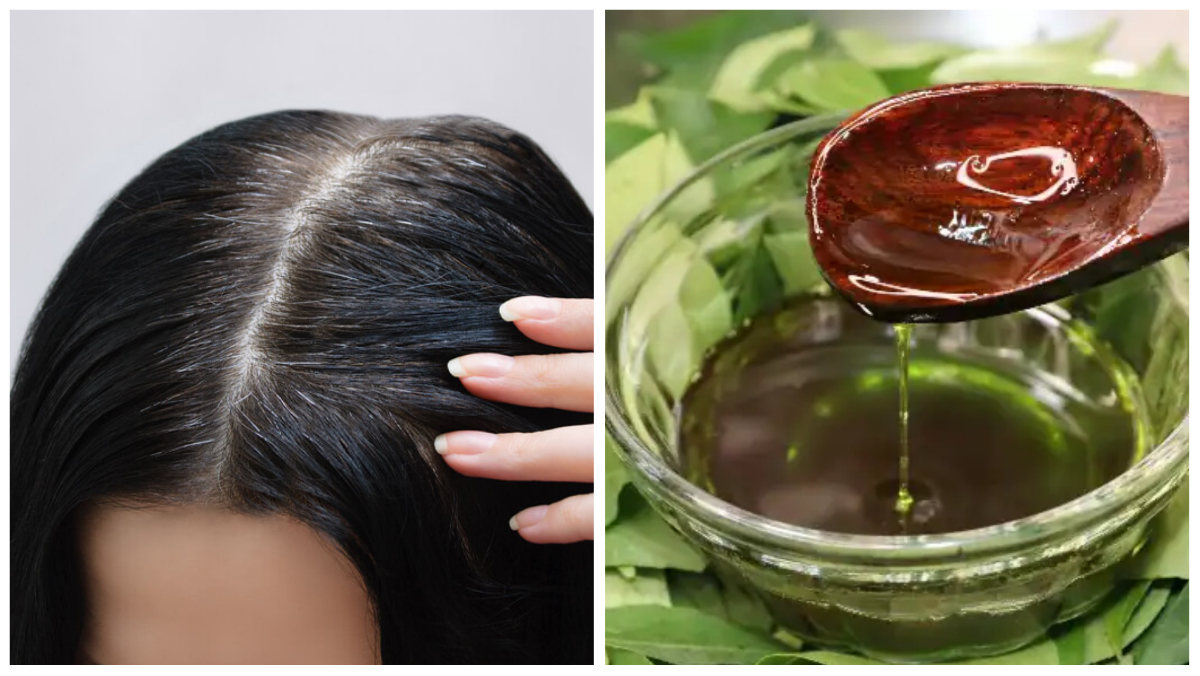 The combination of curry leaves and coconut oil for hair has always been considered special. Yes, coconut oil where effective in hair growth and dandruff problem. So, there curry leaves are helpful in darkening the hair. Together these two things are helpful in reducing many other hair problems as well. All you have to do is prepare this special oil for this and use it for your hair. Also, this oil has many benefits for hair. How do you know?
Make this special oil with curry leaves and coconut oil
To make this oil, take fresh leaves of curry leaves. Now cook it in coconut oil. Put two cloves on top and then lukewarm this oil. Now let this oil cool down and keep it in your bottle. Now you can use this oil from time to time. This will give many benefits to your hair.
Why are there spots on the face? Learn 4 reasons and preventive measures
Curry leaves and coconut oil benefits for hair
1. Repairs damaged hair
Pollution, heat and chemicals damage hair fast. Curry leaves are rich in antioxidants and alkaloids, which repair damaged hair. In such a situation, by using this oil, you can bring life to your damaged hair and make it healthy.
2. For dry and frizzy hair
Curry leaves contain natural ingredients that maintain the shine of your hair. Its antioxidant properties help in treating dry hair. Apart from this, applying this oil to dry and curly hair brings shine to the hair and moisturizes the hair from inside.
3. For healthy scalp
Curry leaves contain an oil that works magically to improve the health of the scalp. This antioxidant-rich oil nourishes the scalp from within while removing all the dead skin cells. This not only keeps the hair healthy, but also prevents the problem of scalp infection.
Thyroid patients should take these precautions, avoid these things in food, learn Yogic and Ayurvedic treatment from Swami Ramdev
4. Prevents hair fall
Curry leaves are packed with essential nutrients, vitamins and proteins that help nourish the scalp, strengthen hair follicles and prevent hair fall. Also, its nutrients like calcium, iron and phosphorus also give essential nutrition to your hair.
5. Reduces the problem of gray hair
Is your hair graying prematurely? In this case, curry leaves can help in darkening your hair. Along with this, it corrects the blood circulation, due to which natural nutrients are available to the hair and the hair remains healthy.
(This article is for general information, before adopting any remedy must consult a doctor)
Latest Lifestyle News