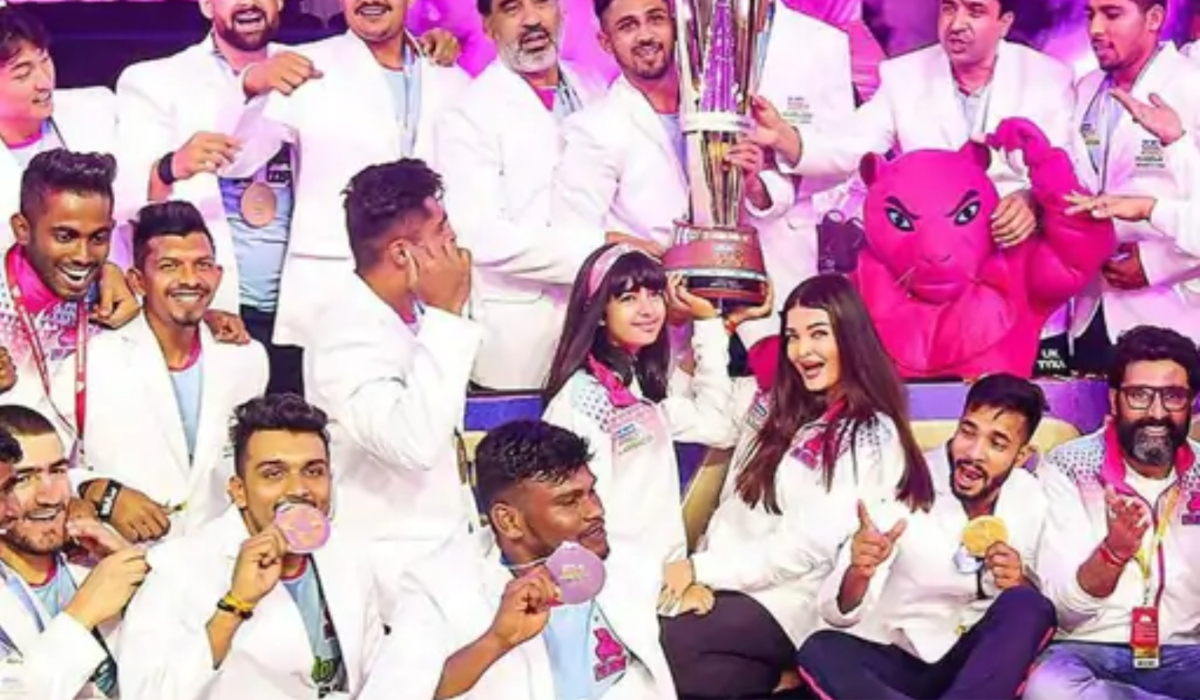 Aishwarya Rai and her daughter Aaradhya came to support Abhishek's team in the final of Pro Kabaddi League. Aishwarya and Ranveer had a lot of fun with each other in the Kabaddi League. A video of Aishwarya and Ranveer Singh is being shared a lot on social media. A video of Bollywood stars Ranveer Singh and Aishwarya Rai Bachchan during the final of Pro Kabaddi League (PKL) is doing the rounds on the internet. The Pro Kabaddi Championship was held in Mumbai. Before leaving for Qatar for the FIFA World Cup final, Ranveer attended the PKL final in India along with Abhishek Bachchan, Aishwarya and their daughter Aaradhya Bachchan.
Many photos and videos of Abhishek and Aishwarya from Pro Kabaddi League are going viral on social media. Meanwhile, a clip of Ranveer and Aishwarya is going viral, in which actresses Aishwarya, Aaradhya and Ranveer are seen laughing and joking. It was also posted in a discussion website. Ranveer looked dapper in a black floral jacket and cap, while the actress wore a white Pink Panthers jersey. During this, she cutely pinches his nose while talking to him. To which Ranveer gives his response.
In the viral video, Ranveer Singh, Aishwarya Rai and Aaradhya are seen sitting together. Ranveer and Aishwarya seem very happy and excited after meeting each other. Aishwarya, impressed by Ranveer's style and words, is pulling his cheeks, while Aaradhya is smiling at both of them. Fans are loving the cute bonding of Aishwarya and Ranveer. Ranveer Singh was seen attending the final match of Pro Kabaddi League, followed by the finale of FIFA World Cup. Where his wife Deepika Padukone was also present with him.
read this also-
Bigg Boss: This member of the house raised questions on the relationships of others
Indo-Pak war hero Bhairon Singh Rathore, who was played by Sunil Shetty in 'Border', is no more
This Bollywood film has been the subject of discussion in 2022, people liked the stories of these movies
Latest Bollywood News