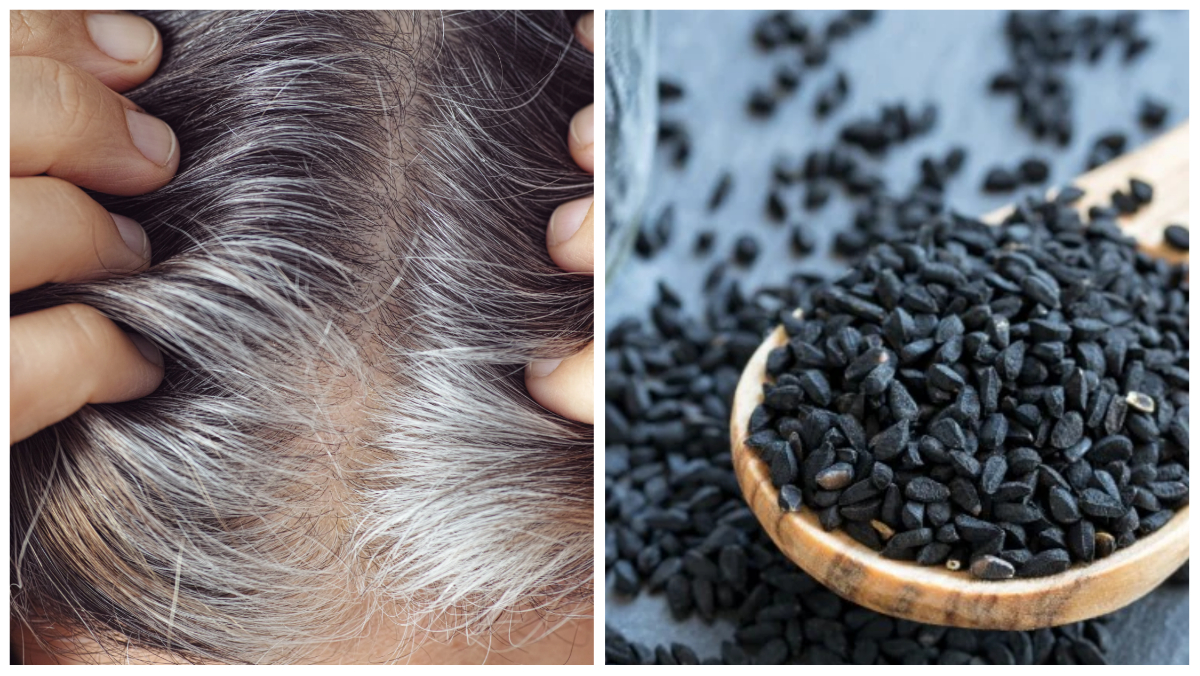 Use of Kalonji for hair: Kalonji works very effectively for hair. In fact, these seeds have antioxidant and anti-inflammatory properties that help fight dermatitis caused by bacteria, fungus, proteins, alkaloids and saponins that promote hair growth. Also, these seeds help in slowing down the aging process in the cell. This helps in reducing the problem of white hair. Also, it is beneficial in many hair problems. Come, let's know how.
Benefits of Kalonji for Hair
1. Promotes Blood Circulation
Kalonji promotes blood circulation in the scalp. Kalonji contains omega-3 and omega-6 biomolecules which stimulate blood circulation especially in the scalp and promote faster hair growth.
Why should we drink water while sitting and milk while standing? Know the scientific reason behind this
2. Beneficial in the problem of white hair
The use of fennel seeds for hair is very beneficial. It plays an important role in preventing graying of hair by improving hair cells. Apart from this, it boosts collagen and helps in maintaining the color of the hair. You can use fennel oil alone or dilute it with castor oil and apply it on your hair.
3. Reduces hair fall
You can use fennel to treat your hair fall as it contains more than 100 different nutrients that prevent your hair fall. It nourishes the hair from the roots and makes it healthy. Thus it prevents hair fall. In addition, its fatty amino acids help moisturize the hair shaft.
Eat ginger in these 3 ways in winter, it will be effective in stomach problems including cold and flu.
How to use kalonji or black seeds for hair
For hair, you can make a hair pack with seeds from fennel and use it. For this, grind the seeds of fennel and then add a little aloe vera to it and apply it on the hair. Leave it for 1 hour and then wash the hair.
Mix fennel seeds in oil and then apply this oil to your hair.
Cook kalonji seeds in mustard and then apply this oil to your hair.
(This article is for general information, before adopting any remedy must consult a doctor)
Latest Lifestyle News