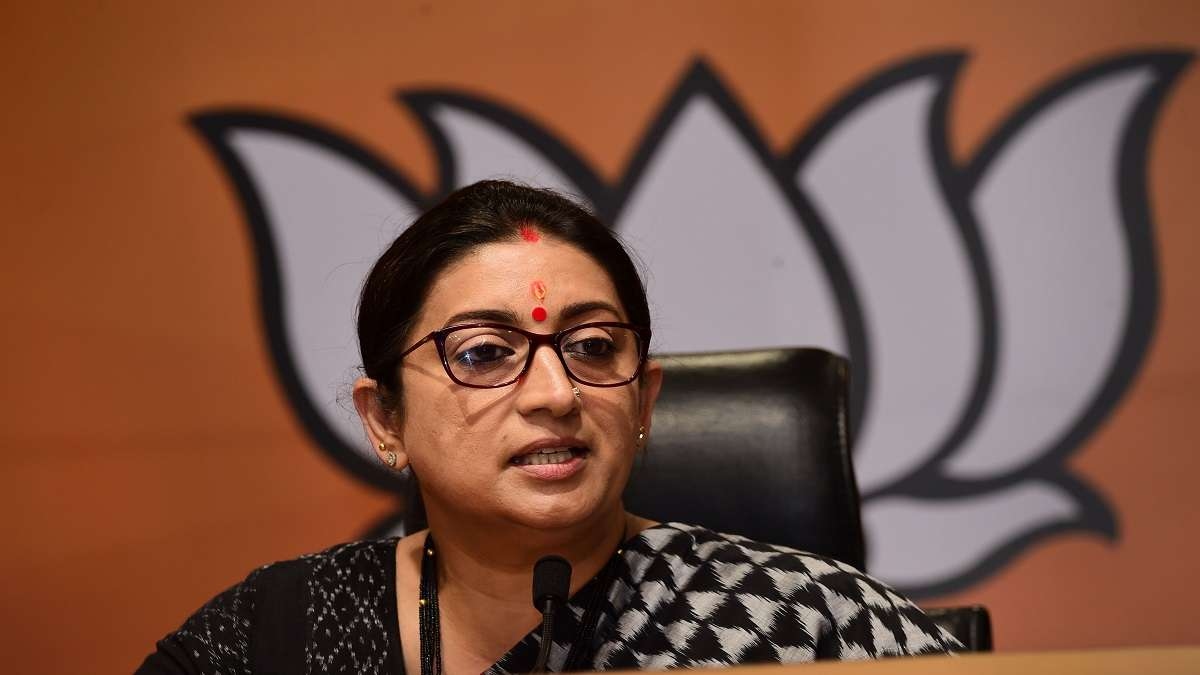 In the politics of Uttar Pradesh, there is maximum discussion about Amethi seat. Today again this discussion started when Congress leader Ajay Rai made a statement about Union Minister and BJP MP from Amethi, Smriti Irani. After his statement, once again the contest from this seat is visible only between Smriti Irani and Rahul Gandhi. Union Minister Smriti Irani also did not hold back from reacting to this. Smriti Irani asked if I can be sure that Rahul Gandhi will contest from Amethi, whether he will be afraid or run for another seat.
Smriti Irani tweeted, "Heard, Rahul Gandhi ji, you have indecently announced to contest from Amethi in 2024 by one of your provincial leaders. So can I take it for sure that you will contest from Amethi? Will you not run for another seat? Will you not be afraid?" ???" Taking a jibe at Rahul Gandhi and Sonia Gandhi, the Union Minister even said that Ajay Rai needed a new script writer.
Controversy over Congress leader's statement
Significantly, Congress leader Ajay Rai had given a controversial statement while presenting the claim of Rahul Gandhi from Amethi. Now a controversy has arisen on his statement. Uttar Pradesh BJP spokesperson Anand Dubey said in Lucknow that such a comment by the leader of the party which has given the country a woman prime minister is certainly "shameful". She alleged that the language used by Congress leaders has always been anti-women.
Significantly, Rahul Gandhi lost to BJP's Smriti Irani in the 2019 elections. Prior to that, he had represented the Amethi parliamentary seat for three consecutive terms. Before him, Sanjay Gandhi, Rajiv Gandhi and Sonia Gandhi also won from Amethi. Ajay Rai contested the Lok Sabha elections from Varanasi in 2014 and 2019.
Latest India News