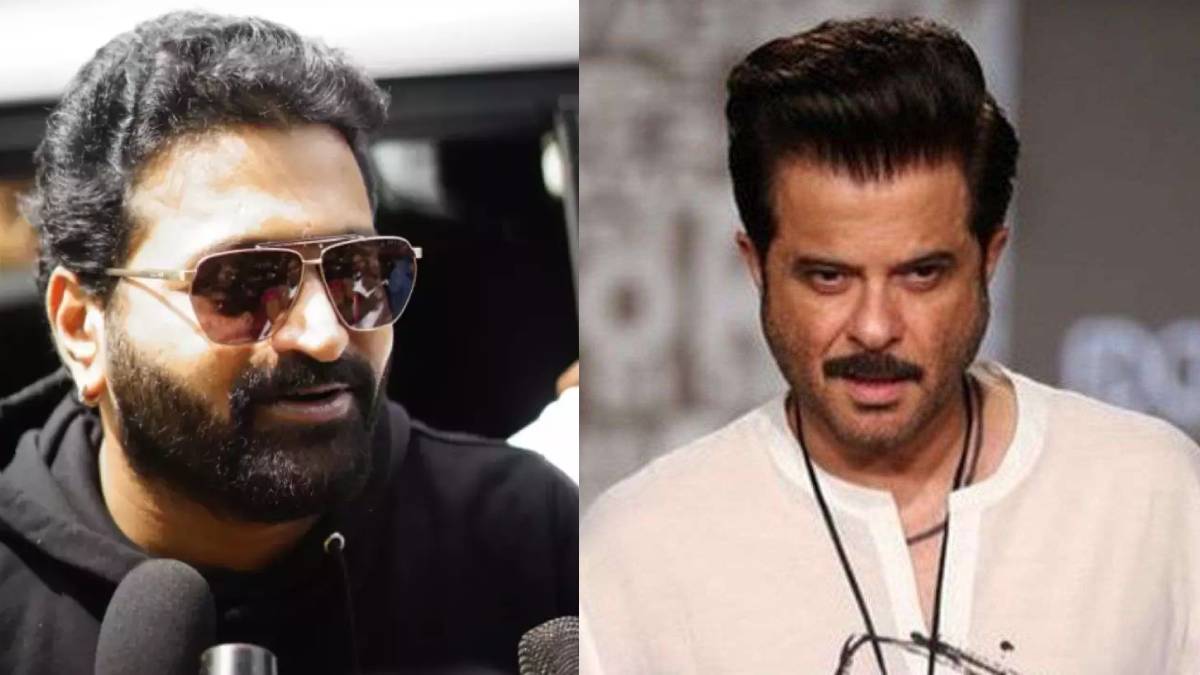 new Delhi: The action thriller film 'Kantara', which will hit the theaters in September 2022, has created new dimensions of success after its release across the country. Written and directed by Rishab Shetty, the film proved that after all, content is the real king. The film, initially conceived as a Kannada release, was dubbed and released in all major Indian languages ​​by the end of the year.
After the massive success of 'Kantara', many popular stars of Indian cinema have given their best wishes for the film. At the same time, Bollywood actor Anil Kapoor has expressed his desire to work with Rishabh Shetty. Due to which it is now being speculated that Anil Kapoor may soon be seen in South Cinema.
Recently in Pinkvilla's program, Anil Kapoor has praised 'Kantara' and its actor-director Rishabh Shetty. The famous Bollywood actor has also showered praises on the blockbuster 'Kantara'. Also expressed his desire to work with the talented filmmaker.
And Rishabh Shetty revealed how he rehearses for months for his films. For this reason, he works for months on each character in his film. That's why he takes mostly newcomers in his films.
During the conversation, Anil Kapoor was completely impressed by Rishabh's idea. He immediately revealed that he wanted to work with Rishabh, and asked the filmmaker to cast him in his next project. Anil said, "Take me in your next film. I have done a Kannada film before (Mani Ratnam's Pallavi Anupallavi)." Later, when the 'Kantara' director talked about making a sequel to his blockbuster film, the senior actor hinted at his desire to work with him once again and was happy to see them next to each other. Should have sat
These Bollywood films will be eagerly awaited in 2023, see here the list of top 5 films
How is the film 'Kantara'
It is an action thriller film which revolves around 'Daiva Kola'. The film on this puja that takes place in the coastal regions of Karnataka has been touted as one of the best Indian films to release in 2022. The film stars Rishabh Shetty in the lead role, Saptami Gowda, Kishore, Achyuth Kumar, Pramod Shetty are also seen in important roles. Rumors have surfaced that 'Kantara' bankrolled by Homble Films is soon going to have a sequel.
Nikki Tamboli revealed the secret of toned body, you too can keep yourself fit like this
Latest Bollywood News