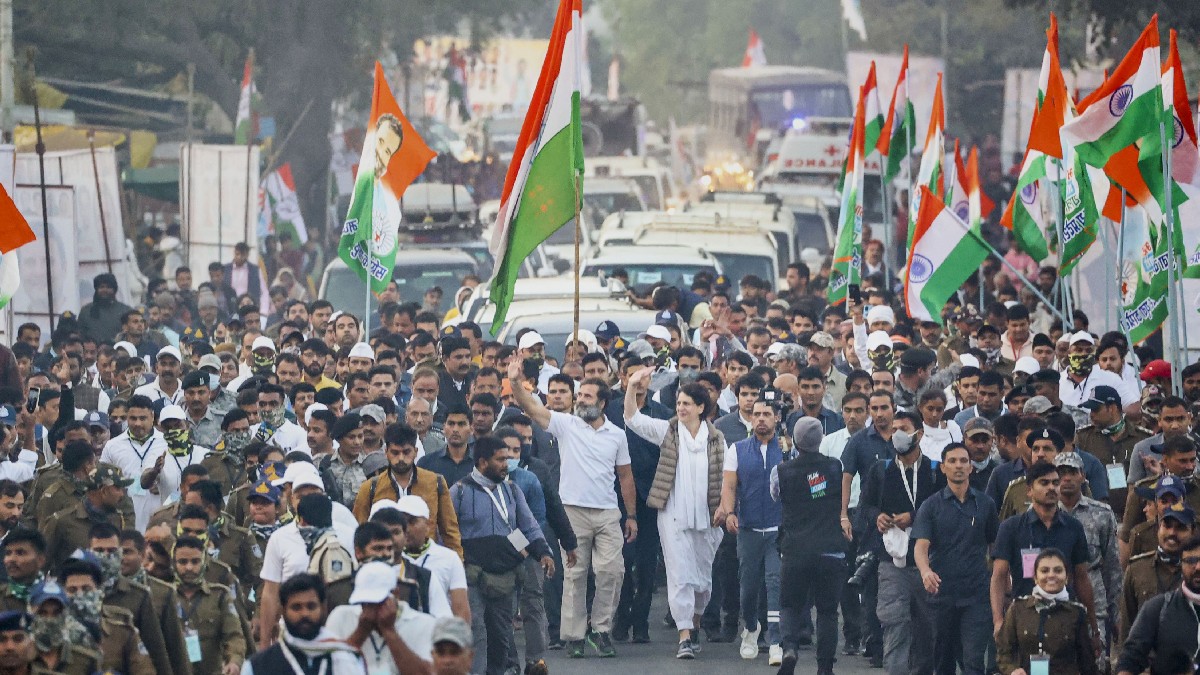 The Bharat Jodo Yatra, which has been going on continuously for the last 4 months, will stop for 9 days after coming to the country's capital Delhi. During this period, the on-going Bharat Jodo passengers will rest and the containers made for their comfort on the journey will be repaired. The yatra will be taken out in Delhi on 24th December and after Rahul Gandhi's address at the Red Fort, the yatra will stop for the next 9 days.
Jairam Ramesh tweeted and told
Congress party leader and media in-charge Jairam Ramesh told that the yatra will reach Delhi on December 24 and after that the yatra will be given a break of 9 days. Giving information in a tweet, he wrote, "Bharat Jodo Yatra will reach Delhi on December 24. After that there will be a break of 9 days, so that the containers can be repaired and prepared for the harsh winter in the north. Also, many Indian travelers will be able to travel around Can spend time with his family after 4 months. The journey will resume on 3 January 2023.
Yatra will reach Haryana on December 21
Bharat Jodo Yatra started on 7 September from Kanyakumari in Tamil Nadu. 'Bharat Jodo Yatra' completed its 100 days on 16th December. On December 21, this yatra will enter Haryana. After this, it will reach Delhi on 24 December. This Bharat Jodo Yatra of Congress, the 3,570 km long march from Kanyakumari to Srinagar will pass through 12 states and two union territories in five months. The yatra will conclude in Jammu and Kashmir in early February 2023. Presently Bharat Jodo Yatra is in Alwar district of Rajasthan.
India Jodo Yatra
Latest India News