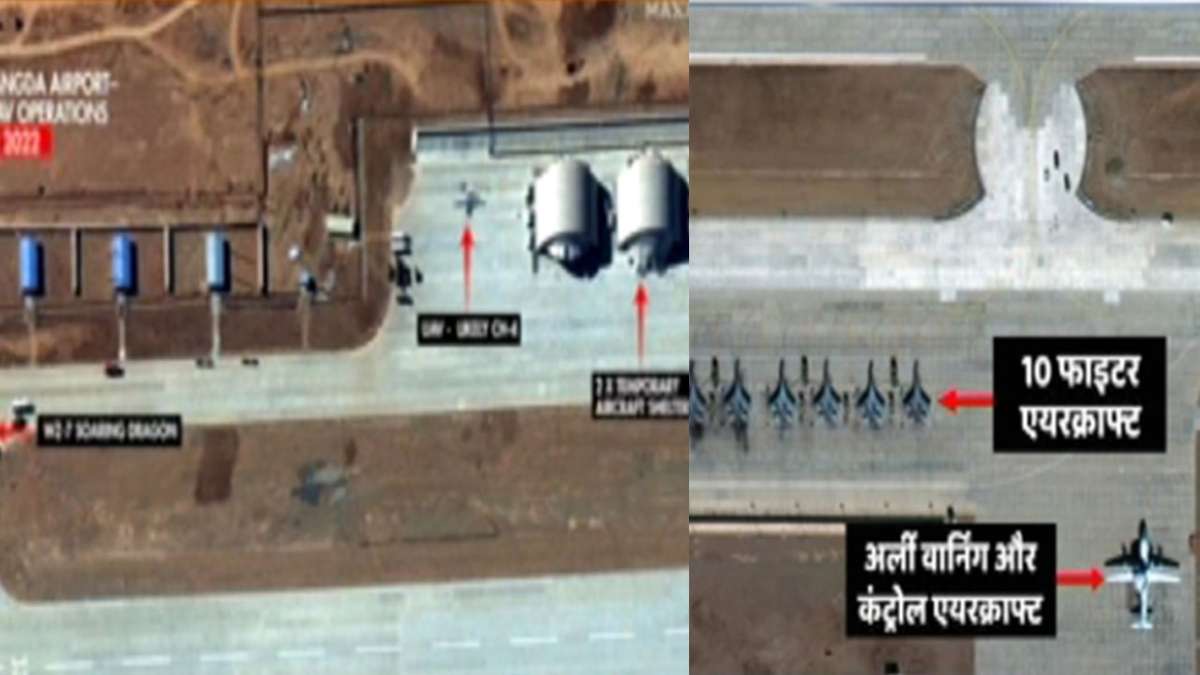 new Delhi: After the clash in Tawang, China has increased its activity near the North-East border. China has increased the number of its fighter planes and drones at the airbase adjacent to the North-East border. China's antics have come to light from satellite images. Accordingly, China has activated its three airbases.
Deployment of drones at Bangda airbase
Satellite pictures of this act of China have also come to the fore. China's activities near LAC are clearly visible in satellite pictures. China has deployed Soaring Dragon drone at Bangda airbase. Bangda airbase just 150 km from Arunachal border. is far. China has also deployed 10 aircraft and 7 drones at Shigatse Peace Airport in Tibet. On the other hand, China is also increasing its military strength at Lhasa Gonggar Airport. Shigatse is about 220 km from Lhasa. This is the fifth airport in Tibet.
Fully activated 3 airbases
It is clear from satellite pictures that China has fully activated its 3 airbases. China's activities on LAC have increased when the Indian Air Force conducted a major exercise in Arunachal. After this, China is furiously trying to put pressure on India by deploying fighter jets and drones on the border area.
There was a clash in Tawang on 9 December
Let us inform that on December 9, Chinese soldiers entered the Indian border in Tawang with the intention of capturing an army post. But they could not stand in front of the bravery of the Indian soldiers and had to run backwards. Some soldiers from both sides were injured in the scuffle between the two armies.
Latest World News