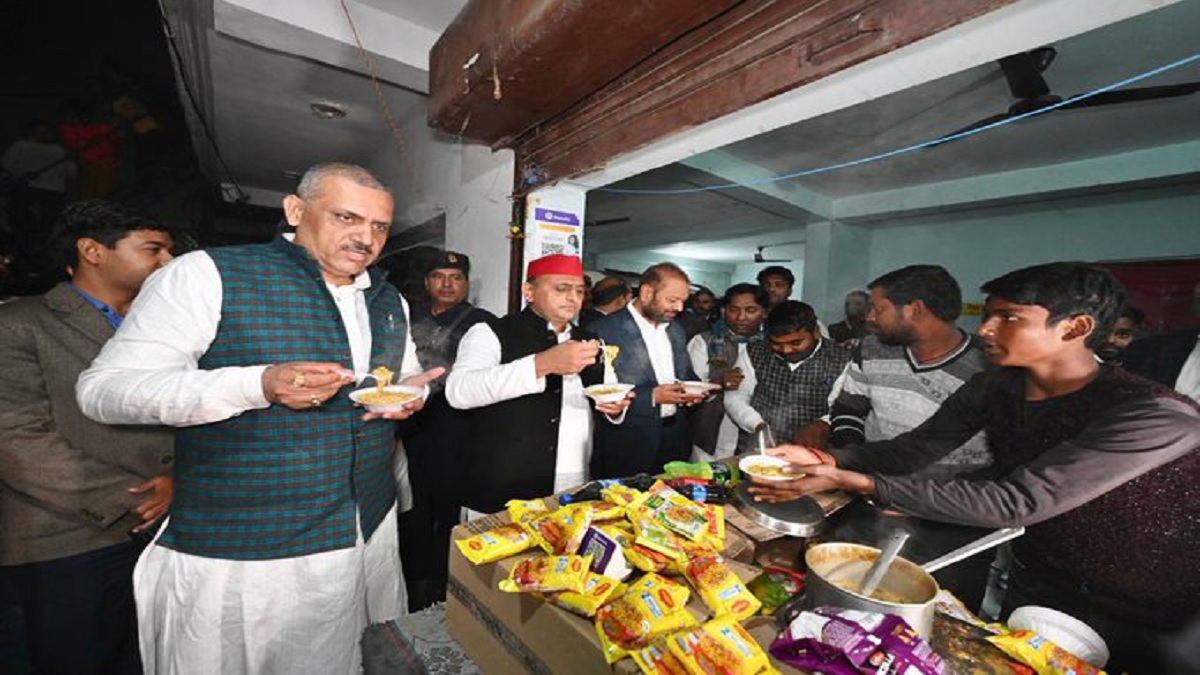 Lucknow: Former UP CM Akhilesh Yadav shared a photo of him eating Maggi on his Twitter account. In its caption, he wrote, 'Only with the development of small businessmen, the dying economy in the BJP government can breathe again. Businessmen need encouragement and not corrupt raids. Please inform that Akhilesh was on a tour of Kanpur on Monday and he met SP MLA Irfan Solanki here. Irfan is currently lodged in jail.
Apart from this, Akhilesh met the family members of Balwant Singh in Kanpur Dehat. Please inform that Balwant Singh had died in police custody and Balwant's relatives had alleged that Balwant died due to police beating.
Akhilesh ate Maggi on his way to Kanpur
After the meetings on the Kanpur tour, Akhilesh stayed at Manoj Nishad's shop at Ganga Barrage on the request of SP MLA from Aryanagar, Amitabh Bajpai. Here he ate Maggi and other workers also enjoyed Maggi. During this, SP MLA Mo. along with Akhilesh. Hasan Rumi, SP MLA Atul Pradhan and former MLA Satish Nigam also appeared.
What did Akhilesh say on Irfan Solanki case?
Akhilesh targeted the Yogi government after meeting jailed MLA Irfan Solanki. He said that Irfan has been implicated in a false case. Lawsuits are being filed against him. There is a conspiracy against him.
Latest Uttar Pradesh News