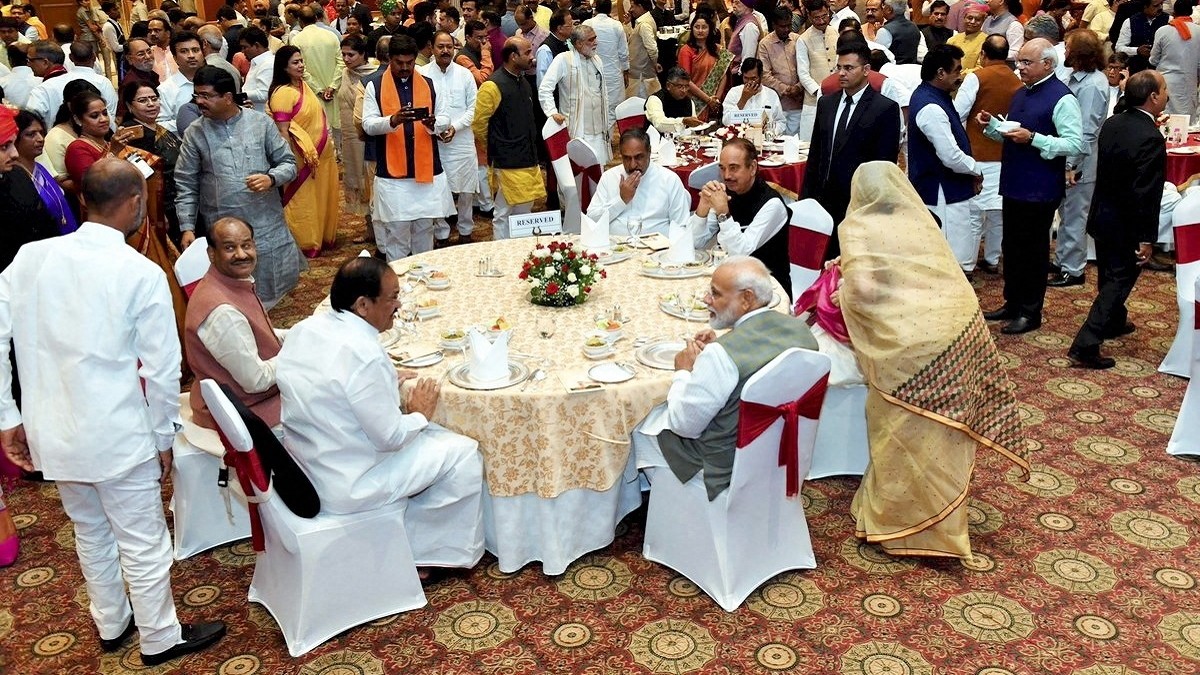 To celebrate the historic victory in the Gujarat Legislative Assembly elections, a dinner has been organized for all the NDA MPs at Delhi's Gymkhana Club today. Prime Minister Narendra Modi can also attend this dinner. Gujarat BJP State President CR Patil has invited all NDA MPs for dinner at Delhi's Gymkhana Club on Tuesday. The special thing is that all the NDA MPs of Lok Sabha and Rajya Sabha have been invited to attend the dinner along with their spouses.
BJP wants to show strength before 2024
In fact, with the biggest victory ever, the BJP, which has managed to form the government for the seventh consecutive time in Gujarat, wants to publicize and establish this victory as a signal for the Lok Sabha elections to be held in 2024. Perhaps that's why this dinner meeting has been organized in the capital Delhi to celebrate the victory of Gujarat with all the MPs of NDA. Let us tell you that in the BJP Parliamentary Party meeting held on last Wednesday, Prime Minister Narendra Modi gave credit for Gujarat victory to Gujarat BJP state president CR Patil and praised him.
BJP captured 156 seats in Gujarat
The BJP won 156 seats in the Gujarat Assembly elections held in two phases on December 1 and 5. At the same time, 17 seats went to Congress's account and five seats to Aam Aadmi Party's account. Along with this, the remaining 4 seats have gone to the accounts of others.
Latest India News